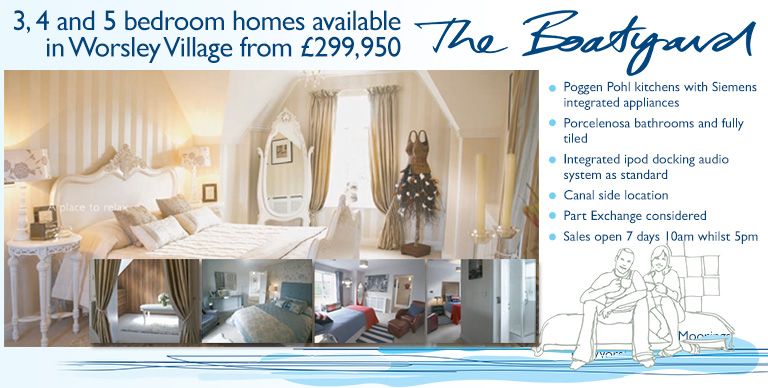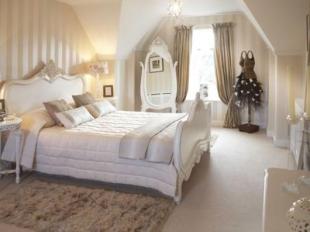 Description
*Viewings by appointment only*

The Daily Mail UK Property Awards, Best Development in Manchester - Winner 5 Stars.

The Boatyard by Bardsley, set in the exclusive village of Worsley, offers a better quality of life on the banks of the Bridgewater Canal.
Worsley doesnít deliver compromise, it offers choices. It combines the attraction of the city with the appeal of the country. And it offers it all, on the doorstep, at The Boatyard by Bardsley.

Conceived to bring a modern style of living to an idyllic English setting, The Boatyard is a fresh and tranquil environment in which to experience the very best in home life.
Specification
The Boatyard homes have been specified to our highest ever level. They reflect the contemporary architectural design, the inspirational location and the expectations of our home owners. They provide a wonderful environment in which to relax, entertain and put down roots.

The Bardsley level of specification is incomparable with any similar home. We know this because we make it our business to keep ahead of our competitors. Take a look at what comes as standard in a Bardsley home and picture yourself in the modern, spacious surroundings at The Boatyard.

Bardsley can help to upgrade your new home by offering a range of extras that will ensure your home will be tailor made to perfection.
We can cater to all your needs, so take your pick from the latest technologies in surround sound and vision; brand new fixtures and
fittings to apply to your kitchen, bathroom or any room of your choice.

Itís not just the interior we can improve, stylish landscaping and exterior finishes are also available.

Your dream home can soon become a reality at The Boatyard.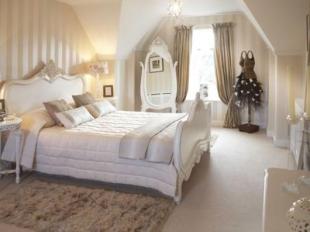 Leisure facilities
Just seven miles from Manchester city centre, every conceivable amenity is within easy reach. A similar distance to Manchester airport opens up a myriad of opportunity, with a simple commute to begin and conclude the journey.

Mature, tree lined avenues, a picturesque village green, a distinctive and dominant style of Tudor architecture, all set around the Bridgewater Canal; each adding to the unique make-up of the affluent enclave.Visually stunning, Worsley offers an appealing mix of local shops, eateries and bars, many located within the central conservation area.

Combined with excellent schooling at Bridgewater, thriving local amenities and the calming effect of the Ďchocolate canalí, thereís so much that defines and enhances the wonderful world of Worsley.The tranquillity of the canal, the maturity of woodlands and hedgerows, the colour and calm of all that you see. Itís a soothing place to spend time.
Nearest schools:
Bridgewater School - Primary

(0.2 miles)

Broadoak Primary School

(0.6 miles)

St Mark's CofE Primary School

(0.6 miles)
Nearest stations:

Patricroft
(1.2 miles)

Moorside
(1.5 miles)

Walkden
(1.7 miles)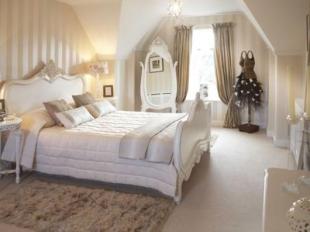 Opening hours
Viewings by appointment only
Call directly
Tel: 0161 468 0078 Local call rate
Site plan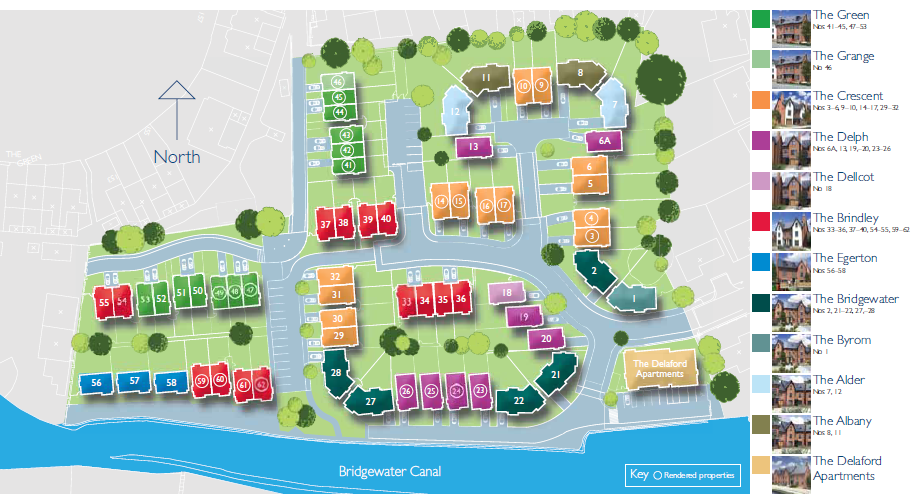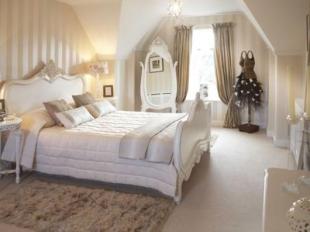 Bardsley's reputation has been built over 40 years through endeavour, enthusiasm, competence and innovation. We are justifiably proud of our heritage but, far from dwelling in the past; continue to adapt to an ever changing marketplace and to adopt the latest technology and design. We are committed to our customers and our employees in equal measure and believe this is fully reflected in our development projects from inception to completion. The latest creations from our development team are the Edgworth, Coppice and Orchard house types. Each comprises a unique alternative to the conventional 3 bedroom house.
See it? Scan it!
this QR code for this agent's
new homes for sale
Help to Buy : equity loan
Help to Buy is a Government scheme designed to help people buy a brand new home with a 5% deposit.

Through the scheme the Government provide an equity loan of 20% of the purchase price, the loan is interest free for the first 5 years.


Equity loan 20%
Mortgage 75%
Deposit 5%
If you would like to read further details on the scheme visit our
Help to Buy page