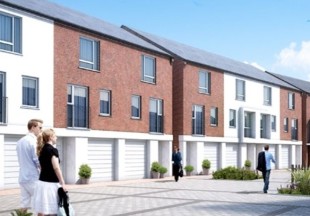 Description
Introducing Vickers Green

Enjoy Greater London living at a 100% private new development. Vickers Green, in zone 6, is a tranquil retreat offering two, three and four bedroom houses and stylish one and two bedroom apartments - just 30 minutes from the City. With modern local amenities, great road links, as well as superb shopping and entertainment, Vickers Green has proven very popular.

More convenient living

• Easily commutable to the City
• Great shopping and entertainment facilities nearby
• Good schools close by

A fantastic location

Make the most of the excellent road and rail links on your doorstep. Choose from green open spaces and scenic walks to the rush of shopping in some of the most renowned retail havens like Bluewater and Westfield Stratford City, to the delights of fine dining or a theatrical evening in central London. Close to Haberdashers' Aske's Crayford Academy, an all-through academy with good Ofsted reviews.

• Off street parking to all houses
• Within easy reach of Bluewater and Westfield Stratford
• Head to Foots Cray Meadow for lots of park and woodland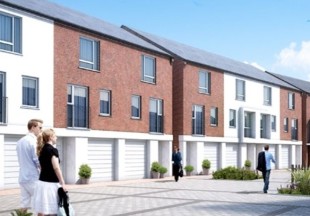 Leisure facilities
Local Area

Foots Cray Meadow just 23 minutes away with 97 hectares of park and woodland. From the banks of the River Cray you can access Crayford Marshes and take in stunning views. Enjoy a round of golf at a nearby course, live music at the Ragged Bear and Staff pub or a night at Crayford Greyhound track.

• Access to a great range of entertainment and leisure facilities
• Excellent for golfers and walkers
• Amazing views across Crayford Marshes

Nearest schools:
Haberdashers Askes Crayford Academy - Primary

(0.4 miles)

Wentworth Primary School

(0.6 miles)

St Paulinus Church of England Primary School

(0.6 miles)
Transport links
Nearby Crayford Rail Station (zone 6) offers easy access into London Bridge in 30 minutes, Charing Cross in 39 minutes, Cannon Street in 42 minutes and Blackfriars in under an hour. The M25 (junction 2) is just 11 minutes away by car. Ebbsfleet International, 23 minutes by road will get you into Kings Cross in under 20 minutes. Ebbsfleet International, 23 minutes by road, will get you into Kings Cross in 23 minutes.

Source: tfl.gov.uk and nationalrail.co.uk

Nearest stations:

Crayford
(0.7 miles)

Slade Green
(1.0 miles)

Dartford
(1.3 miles)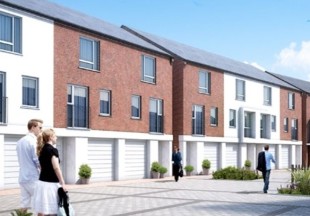 Opening hours
10am to 6pm daily
Call directly
Tel: 020 3284 1459 Local call rate
Site plan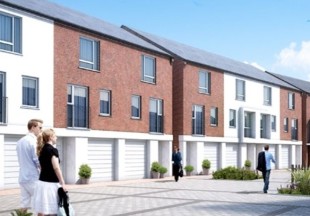 Barratt Homes are one of the UK's leading housebuilders, building homes and new communities across the UK. At every stage of the process; from designing and planning to the final finishing touches, Barratt keep in mind the emotional and practical priorities of the people who will be living in these properties.

For over 30 years, Barratt London has been creating new homes and communities across the capital. Everything from exciting, ground-breaking urban regenerations to niche boutique residences, multi-million pound luxury homes to affordable housing and riverside communities to city centre skyscrapers.

Award-winning new homes

We aim to provide the highest standard of design, construction and customer service in the business, resulting in a host of major industry awards in recent years.

We're a 5 Star Housebuilder

For the third year running, Barratt Homes is officially the highest quality major national housebuilder, having been awarded an exclusive '5 Star Housebuilder Award*' by the Homebuilders Federation.

The award is the result of recommendations from customers as well as our superior build quality, so we're especially proud to be the only major national housebuilder to be awarded this accreditation three years straight.

The award is extra assurance that you can expect the best quality build when you choose a Barratt home.

Housebuilder of the year 2012

We're proud to have been named Housebuilder of the Year at the industry's most prestigious annual awards – organised by The Housebuilder magazine in conjunction with our industry's official body, the Home Builders Federation.

See it? Scan it!
this QR code for this agent's
new homes for sale