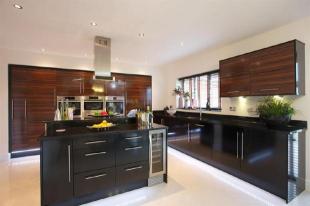 Description
COMING TO YOU 23RD SEPTEMBER 2011... BELLEFIELD

Bellway Homes are proud to present to you with this exclusive development of wonderfully designed homes. These 4 & 5 bedroom homes have style and elegance in mind, from conception to completion.

The exceptional attention to detail creates a home perfect for entertaining. From an intimate dinner party to a large family gathering, the perfect space awaits you in these lovely homes. The fantastic, highly equipped kitchens are ideal to display your hosting skills, as well as being ideal for day-to-day life. Leisurely Sunday breakfasts and family evening meals are made easy and enjoyable.

Please find below your reasons to buy:

Magnificent 4 and 5 bedroom detached family homes all exclusively designed for Bellefield

A fantastic new environment created with special people in mind

Most sought after secluded leafy suburb with football history

Good solid and trusted ways to get you moved into your dream home (Part Exchange and Express Mover schemes)

Optional extras available from our Bespoke Additions brochure

The care and attention from both the Sales Advisor and Site Manager

10 year NHBC certificate

Reliable after care from our dedicated Customer Care Department


Specification
And the wealth of wonderful features doesn't stop at the kitchen. Stylish living areas, elegant bedrooms, sophisticated bathrooms and a beautiful garden all combine to create a house you will be proud to call home.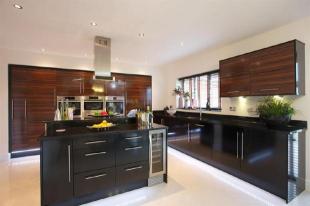 Leisure facilities
Local amenities include exclusive shops, great coffee bars and restaurants.

Numerous sports and a variety of activity centres on your doorstep.
Schools and education
Excellent public and private schools
Nearest schools:
Runnymede St Edward's School - Primary

(0.2 miles)

St Edward's College - Secondary

(0.2 miles)

St Paul's and St Timothy's Infant School - Primary

(0.2 miles)
Transport links
Easy access to motorways, airports, trains, ferry's and excellent bus service.
Nearest stations:

Broad Green
(1.7 miles)

Wavertree Technology Park
(1.7 miles)

Edge Hill
(2.4 miles)
Health facilities
First class hospital facilities nearby.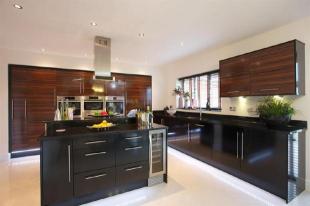 Opening hours
Monday & Friday 10am-5pm,
Thursday 10am-7pm
Saturday & Sunday 11am-5pm
Tuesday & Wednesday Closed
Call directly
Tel: 0151 268 8084 Local call rate
Site plan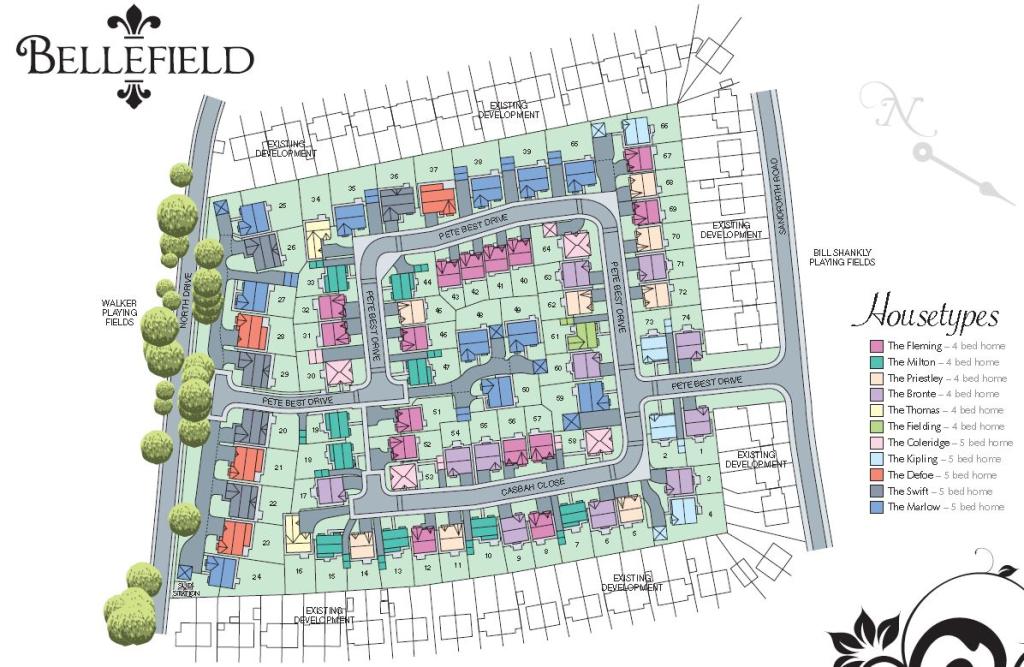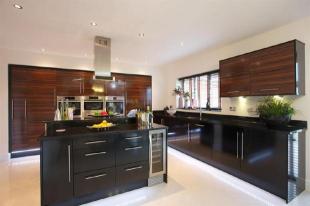 A REPUTATION YOU CAN RELY ON

Over 60 years of great homes and great service

When it comes to buying your new home it is reassuring to know that you are dealing with one of the most successful companies in the country, with a reputation built on designing and creating fine houses and apartments nationwide backed up with one of the industry's best after-care services.

In 1946 John and Russell Bell, newly demobbed, joined their father John T. Bell in a small family owned housebuilding business in Newcastle upon Tyne. From the very beginning John T. Bell & Sons, as the new company was called, were determined to break the mould. In the early 1950s Kenneth Bell joined his brothers in the company and new approaches to design layout and finishes were developed. In 1963 John T. Bell & Sons became part of the public corporate scene and the name Bellway evolved.

Continuing growth

Today Bellway is one of Britain's largest house building companies and is continuing to grow throughout the country. Since its formation, Bellway has built and sold over 100,000 homes catering for first time buyers to more seasoned home buyers and their families. The Group's rapid growth has turned Bellway into a multi-million pound company, employing over 2,000 people directly and many more sub-contractors. From its original base in Newcastle upon Tyne the Group has expanded in to all regions of the country and is now poised for further growth.

Our homes are designed, built and marketed by local teams operating from regional offices managed and staffed by local people. This allows the company to stay close to its customers and take key decisions about design, build, materials, planning and marketing in response to local and not national demands. A simple point, but one which we believe distinguishes Bellway.

10 Years NHBC Warranty
See it? Scan it!
this QR code for this agent's
new homes for sale