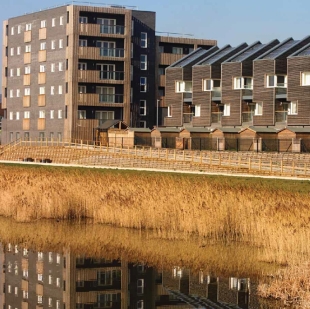 Description
City East at Barking Riverside is a location where urban living meets the Thames – and where stylish living is made affordable and accessible for East London, the City, and the Capital. An ambitious vibrant community in a contemporary setting at the heart of the Thames Gateway, this is a true environment for the 21st Century, where impressive eco-credentials meet contemporary architecture and striking landscaped setting.

With a choice of one, two and three bedroom apartments as well as three and four bedroom houses, there is the flexibility to find your personal space in this vibrant new quarter. Barking Riverside has already won acclaim and awards for its design and layout, and it is also already benefiting from new transport links and amenities as the new community takes shape – such as the Rivergate Centre, a hub of health, schooling, leisure and neighbourhood activities.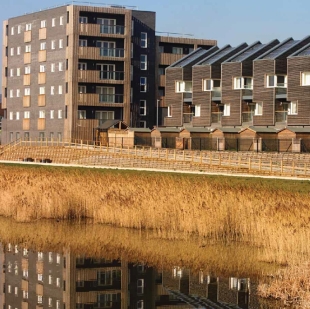 Leisure facilities
At City east you are also ideally placed to enjoy some of the huge changes the 2012 Olympics will bring. New infrastructure and transport improvements, combined with the longer term development of the park after the games will ensure the wider economic and social regeneration of the area.

A 24-hour lifestyle street, as well as entertainment venues like a 14-screen Vue cinema.

When it comes to leisure time, the Abbey Sports Centre in Barking offers excellent facilities from a wellequipped fitness studio to squash courts and swimming pool. Nearby Mayesbrook Park offers green open space and lakes, where herons nest on its islands, and the Canoe Club takes to the waters. In addition, exciting new elements like the AdiZone multi-sport outdoor gym and fitness trails have been added.
Barking Park is the venue for events and activities throughout the year from funfairs to firework displays.

Beam Valley and Eastbrookend Country Parks offer opportunities to unwind, or head into the Roding Valley
with its villages and country pubs to escape the hustle and bustle.




Local shopping
The wider resurgence of East London is bringing new life such as Westfield Stratford City, which is to become Europe's largest urban shopping centre hosting 300 names
Schools and education
We have received permission for this school to be built. The new school will be called The George Carey Church of England Primary School and children will be able to start this school in September 2011.

The school is located south of the A13 and south of the established Thames View Community. It will be part of a neighbourhood centre for the Barking Riverside area and will include a place of worship and space for other community activities.

Although this school is designated as a Church of England School the process for School Admission will be the same as the borough's other community primary schools.

Nearest schools:
George Carey Church of England Primary School

(0.1 miles)

Thames View Infant School - Primary

(0.4 miles)

Thames View Junior School - Primary

(0.4 miles)
Transport links
Close to Barking centre with its traditional, Continental and Christmas time markets combined with modern town shopping at the Vicarage Field centre, Cityeast is also just 40 minutes from Oxford Street.

At Barking Riverside you can always make tracks into the city fast. New transport links include the East London Transit, the 24- hour high frequency, environmentally-friendly technology iBuses – with the aim of over 30 per cent of the route separated from general traffic in two years. Linking to Ilford, Barking and Dagenham Dock, rail services from Dagenham Dock station into Fenchurch Street take just 28 minutes, with Upney underground station under 2 miles away on the District Line with direct access to Tower Gateway, Bank and Cannon Street. Superbly placed near the major route of the A13, City East is just 5 miles from Canary Wharf, while City Airport is also 5 miles and Stansted Airport 28 miles, away.
Nearest stations:
Upney
(1.1 miles)
Becontree
(1.5 miles)
Dagenham Dock
(1.6 miles)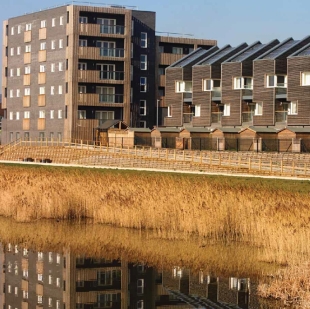 Opening hours
The Sales Office is Open 10am - 5:30pm
Open until 7 on Thursday Evenings
Call directly
Tel: 020 3284 1423 Local call rate
Site plan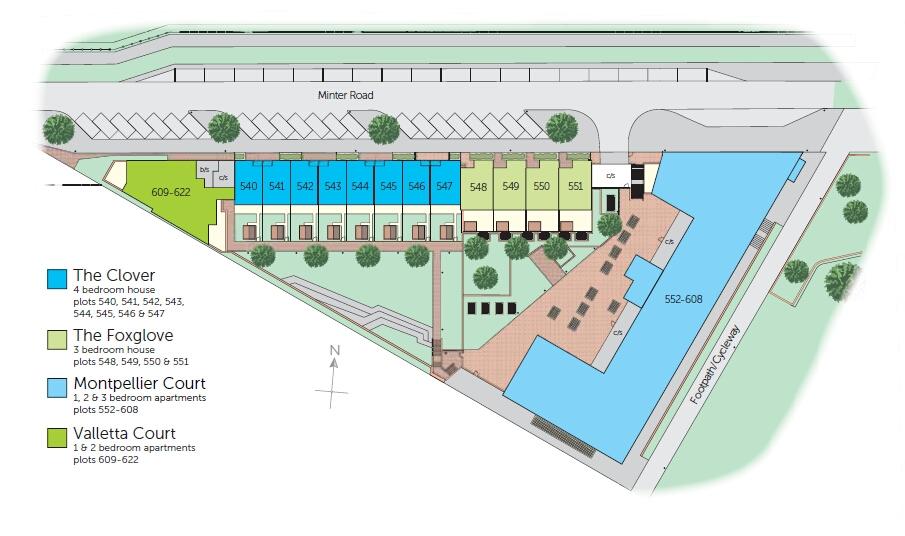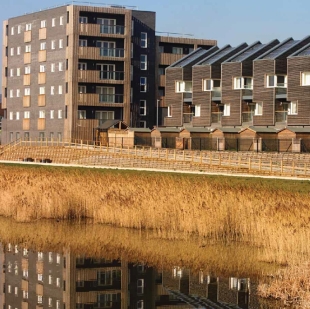 A REPUTATION YOU CAN RELY ON

Over 60 years of great homes and great service

When it comes to buying your new home it is reassuring to know that you are dealing with one of the most successful companies in the country, with a reputation built on designing and creating fine houses and apartments nationwide backed up with one of the industry's best after-care services.

In 1946 John and Russell Bell, newly demobbed, joined their father John T. Bell in a small family owned housebuilding business in Newcastle upon Tyne. From the very beginning John T. Bell & Sons, as the new company was called, were determined to break the mould. In the early 1950s Kenneth Bell joined his brothers in the company and new approaches to design layout and finishes were developed. In 1963 John T. Bell & Sons became part of the public corporate scene and the name Bellway evolved.

Continuing growth

Today Bellway is one of Britain's largest house building companies and is continuing to grow throughout the country. Since its formation, Bellway has built and sold over 100,000 homes catering for first time buyers to more seasoned home buyers and their families. The Group's rapid growth has turned Bellway into a multi-million pound company, employing over 2,000 people directly and many more sub-contractors. From its original base in Newcastle upon Tyne the Group has expanded in to all regions of the country and is now poised for further growth.

Our homes are designed, built and marketed by local teams operating from regional offices managed and staffed by local people. This allows the company to stay close to its customers and take key decisions about design, build, materials, planning and marketing in response to local and not national demands. A simple point, but one which we believe distinguishes Bellway.

10 Years NHBC Warranty
See it? Scan it!
this QR code for this agent's
new homes for sale