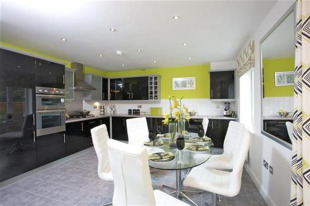 Description
Our most exciting development this year.....

ROBY PARK

Just a short distance from the bustling city of Liverpool, Roby Park in Roby is Bellway's new development of stylishly designed 3 and 4 bedroom homes.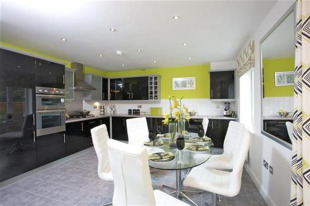 Leisure facilities
Huyton Leisure centre boasts a 25 metre swimming pool, fitness suite and sports courts. There are two golf courses nearby, with Huyton and Prescot golf club found at Hurst Park. Huyton is also home to its very own cricket club.
Local shopping
For something further afield, Ainsdale beach is just over half an hour away, where you can enjoy the wide boulevards and Victorian grandeur of Southport. Manchester city centre is just 45 minutes away where you can take advantage of the fabulous shopping the city is renowned for. Local shopping includes a new Asda supermarket and a town centre, referred to by locals as "the village", with over 100 stores comprising big brand names and independent stores. The town centre also plays host to a regular indoor market.
Schools and education
The local area is home to no less than seventeen primary schools, including Huyton-with-Roby C of E primary school, just a two minute walk from the development, four secondary schools and Knowsley Community College. Huyton-with-Roby also offers a variety of activities for those of you who enjoy sporting endeavors.
Nearest schools:
Knowsley Community College - Secondary

(0.5 miles)

Blacklow Brow Primary School

(0.5 miles)

Roby Park Primary School

(0.6 miles)
Transport links
At Roby Park, the ideal location means you are conveniently connected to every direction. Roby railway station is within walking distance and the road links are excellent, with the M57 and M62 being close by. International travel is also convenient with Liverpool John Lennon Airport just a short distance away.
Nearest stations:

Roby
(0.2 miles)

Huyton
(0.7 miles)

Broad Green
(1.4 miles)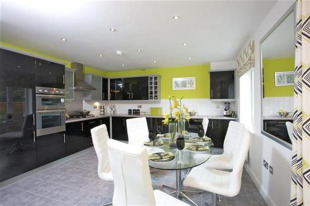 Opening hours
Monday & Friday 10am-5pm
Thursday 10am-7pm
Saturday & Sunday 11am-5pm
Tuesday & Wednesday Closed
Call directly
Tel: 0151 268 8083 Local call rate
Site plan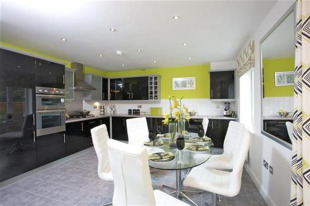 A REPUTATION YOU CAN RELY ON

Over 60 years of great homes and great service

When it comes to buying your new home it is reassuring to know that you are dealing with one of the most successful companies in the country, with a reputation built on designing and creating fine houses and apartments nationwide backed up with one of the industryís best after-care services.

In 1946 John and Russell Bell, newly demobbed, joined their father John T. Bell in a small family owned housebuilding business in Newcastle upon Tyne. From the very beginning John T. Bell & Sons, as the new company was called, were determined to break the mould. In the early 1950s Kenneth Bell joined his brothers in the company and new approaches to design layout and finishes were developed. In 1963 John T. Bell & Sons became part of the public corporate scene and the name Bellway evolved.

Continuing growth

Today Bellway is one of Britainís largest house building companies and is continuing to grow throughout the country. Since its formation, Bellway has built and sold over 100,000 homes catering for first time buyers to more seasoned home buyers and their families. The Groupís rapid growth has turned Bellway into a multi-million pound company, employing over 2,000 people directly and many more sub-contractors. From its original base in Newcastle upon Tyne the Group has expanded in to all regions of the country and is now poised for further growth.

Our homes are designed, built and marketed by local teams operating from regional offices managed and staffed by local people. This allows the company to stay close to its customers and take key decisions about design, build, materials, planning and marketing in response to local and not national demands. A simple point, but one which we believe distinguishes Bellway.

10 Years NHBC Warranty
See it? Scan it!
this QR code for this agent's
new homes for sale