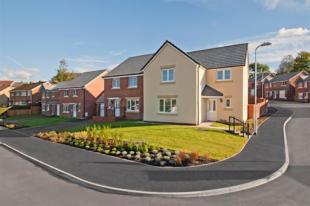 Description
WELCOME TO WESTFIELD RISE…

Westfield Rise offers an exclusive selection of only 24 family homes in Malpas. With 3 and 4 bedroom properties available they are the perfect choice whether you are starting a family and looking for the next step up or needing the extra space for growing family needs. You will find the choice of personal space you are looking for at Westfield Rise.

The development is ideally placed for commuting, with easy access to the M4 taking you West to Swansea and beyond and East towards London and the A4042 which links areas such as Pontypool, Newbridge and Abergavenny. The nearest large city is Newport which has a variety of high street shops, restaurants, bars and cafes catering for all requirements.

Families will find local schooling at both primary and senior level in easy reach of Westfield Rise. Also lying within the catchment area for the new Newport High School which opened in 2010.

YOUR REASONS TO BUY AT WESTFIELD RISE:
- Select hillside development on the fringe of the city, yet offering rural canal walks on your doorstop
- 1 mile from Junction 25 of the M4 providing excellent road, rail & airport links
- Exclusive development of only 24 homes
- Excellent local shopping facilities & easy access to both Newport & Cwmbran town centres
- Close to the 2010 Ryder Cup host, The Celtic Manor Resort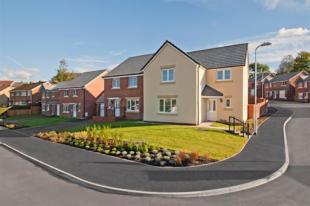 Leisure facilities
When it comes to eating out, Newport combines Indian and Italian favourites with the only Russian restaurant in Wales, as well as award-winning restaurants serving local Welsh produce.

Newport has its own Food Festival – one of several festivals throughout the year from The Big Splash extravaganza to the Riverfront Theatre and Arts Centre's Comedy and Discover Dance Festivals.

The Riverfront has a packed calendar of shows and screens films, while Newport also has a multi-screen Cineworld.

Nearby Tredegar House offers a stunning backdrop for events in the beautiful 90-acre park.

The landscape also makes ideal golfing territory with a wealth of clubs in the area.

Newport was host city for the 2010 Ryder Cup at
the Celtic Manor Resort, while the Tredegar Park Golf and Country Club's undulating course and manicured greens is just four miles from home and The Newport Nature Reserve offers a more untamed landscape.
Local shopping
These changes are bringing an exciting new era, but Newport is still home to its well-loved, familiar landmarks - from the beautiful cathedral to the friendly atmosphere of Newport Indoor Market.

At Westfield Rise you will find local shopping including a Tesco Express under half a mile away on Malpas Road, and the town is already home to names like Sainsbury's - with a newer Sainsbury's superstore planned for Crindau.

Westfield Rise is perfect for busy family lifestyles, with several primary schools under half a mile away and Newport High School with its Active Living Centre, also open to the public, under a mile away.

Just over four miles away is the International Sports Village, a state-of-the-art hub incorporating the Wales National Velodrome, Newport Stadium, South East Wales Regional Pool, and the Tennis Centre.
Schools and education
Families will find local schooling at both primary and senior level in easy reach of Westfield Rise. Also lying within the catchment area for the new Newport High School which opened in 2010.
Nearest schools:
Malpas C.I.W. Junior School - Primary

(0.3 miles)

Malpas C.I.W. Infant School - Primary

(0.3 miles)

Ysgol Gymraeg Ifor Hael - Primary

(0.4 miles)
Transport links
The development is ideally placed for commuting, with easy access to the M4 taking you West to Swansea and beyond and East towards London and the A4042 which links areas such as Pontypool, Newbridge and Abergavenny.
Nearest stations:

Newport (S. Wales)
(1.6 miles)

Rogerstone
(2.7 miles)

Cwmbran
(3.2 miles)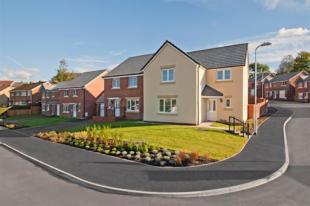 Opening hours
Monday & Friday 10am - 5pm
Thursday 10am - 7pm
Saturday & Sunday 11am - 5pm
Closed Tuesday & Wednesday
Call directly
Tel: 07855 337225 Call rates may vary
Site plan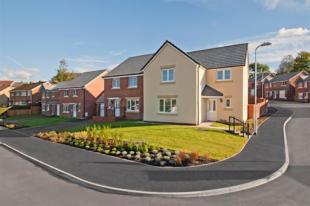 A REPUTATION YOU CAN RELY ON

Over 60 years of great homes and great service

When it comes to buying your new home it is reassuring to know that you are dealing with one of the most successful companies in the country, with a reputation built on designing and creating fine houses and apartments nationwide backed up with one of the industry's best after-care services.

In 1946 John and Russell Bell, newly demobbed, joined their father John T. Bell in a small family owned housebuilding business in Newcastle upon Tyne. From the very beginning John T. Bell & Sons, as the new company was called, were determined to break the mould. In the early 1950s Kenneth Bell joined his brothers in the company and new approaches to design layout and finishes were developed. In 1963 John T. Bell & Sons became part of the public corporate scene and the name Bellway evolved.

Continuing growth

Today Bellway is one of Britain's largest house building companies and is continuing to grow throughout the country. Since its formation, Bellway has built and sold over 100,000 homes catering for first time buyers to more seasoned home buyers and their families. The Group's rapid growth has turned Bellway into a multi-million pound company, employing over 2,000 people directly and many more sub-contractors. From its original base in Newcastle upon Tyne the Group has expanded in to all regions of the country and is now poised for further growth.

Our homes are designed, built and marketed by local teams operating from regional offices managed and staffed by local people. This allows the company to stay close to its customers and take key decisions about design, build, materials, planning and marketing in response to local and not national demands. A simple point, but one which we believe distinguishes Bellway.

10 Years NHBC Warranty
See it? Scan it!
this QR code for this agent's
new homes for sale