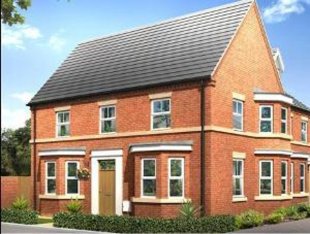 Description
Quality new homes in Liverpool, thoughtfully designed and built to exacting standards, backed by our industry leading warranty. We only have a few homes left on this phase of the revelopment of the local area.

St John's is only two miles from Liverpool City Centre which provides all residents with an eclectic mix of food, fitness and leisure pursuits that only a city with such rich cultural roots can offer.

Travel a short distance outside the city centre and discover more than ten golf courses as well as for National Trust properties to explore

This new vision consists of 350 houses and apartments providing new sustainable living.

St John's forms part of the cities initiative to redevelop quality family homes in Liverpool. the Regeneration started her in 2010 and will form the birth of a new community.

Specification
The project aims to deliver high quality, well-designed housing that will create a new sustainable community where people want to live, whilst ensuring that the local character of the area is maintained creating a clearly identifiable sense of place Although in its early stages, the regeneration is already fulfilling this on every level. The new development is packed with character and high quality construction, which utilises and improves upon its urban setting to offer modern housing to the market.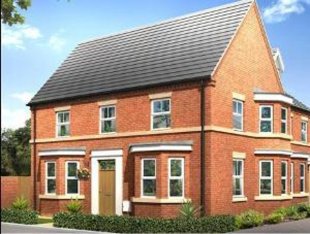 Leisure facilities
Make your home in Kirkdale near the city of Liverpool. Stooped in history and thriving with cultural experiences for all, Liverpool has the presence of a capital city with the warmth of locality that make a great place to call home.

Wavertree Botanic Park and Garden
A beautiful 19th century park which features a fish pond, summer house, aviary and childrenís play area. The public park also has a walled botanic garden and a Grade II listed curatorís lodge, making it a truly picturesque setting to relax.

St Johnís shopping centre
With over 60 shops, the centre covers the best of the high street names amongst some more specialised stores. There are also many food and drink vendors which provide a well needed break for busy shoppers.

Everton Park Sports Centre
Facilities include a fitness suite, 25 metre swimming pool, sports hall, squash court, synthetic pitches and a fitness studio. A variety of class are held each week for all ages and abilities.

Walker Art Gallery
The gallery houses a stunning collection of paintings, sculptures and decorative art from the 13th century to the present day including medieval and renaissance art.

Rui Wine Bar and restaurant
This long established restaurant offers a wide selection of the finest English and continental cuisine perfect for an evening with friends and family.

The Krazyhouse
The Krazyhouse is one of the cityís most established and diverse night clubs. It openís every Thursday and Saturday night and offers three independent floors, each with its own separate DJ, offering a variety of rock, alternative and dance music.

Empire Theatre
The largest two tier auditorium in Britain, the theatre hosts many types of entertainment including variety shows, musicals, operas, pop concerts and plays.
Nearest schools:
St John's Catholic Primary School

(0.1 miles)

Notre Dame Catholic College - Secondary

(0.2 miles)

Four Oaks Primary School

(0.3 miles)
Transport links
Rail
Your closest railway station is Sandhills which is on the Merseyrail network. The station is located off Sandhills Lane and is a 10 minute walk away. If you wish to cycle to the station, cycle racks are provided and you can also bring your bike on the train.

Bus
Your new home is located close to a number of frequent bus services which will provide you with a quick and regular service into Liverpool City Centre. Your nearest bus stop is on Westminster Road

Nearest stations:
Bank Hall
(0.6 miles)
Kirkdale
(0.6 miles)
Sandhills
(0.6 miles)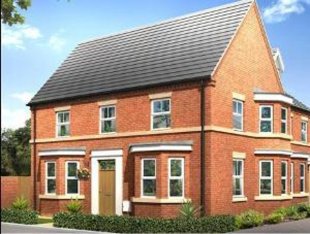 Opening hours
10:30 am - 5:30 pm 7 days a week
Call directly
Tel: 0151 268 8090 Local call rate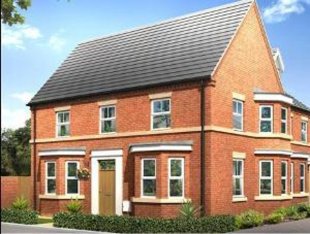 About David Wilson Homes

David Wilson Homes is not just a housing developer, we're a company that builds homes. At every stage of the process; from designing and planning to the final finishing touches, we keep in mind the emotional and practical priorities of the people who will be living in our properties.

This customer-centric approach has been at the root of our success for over forty years. We began in a small village in Leicester and today are recognised as one of the country's leading house builders, operating in thirteen regions, from Scotland to Wales and down to the South East of England. All our regions are supported by an extensive customer service team to guide buyers through what, in most cases, is the biggest financial commitment they will ever make.
As part of the Wilson Bowden Group, we established our reputation through the building of large executive properties but today our uncompromising pursuit of excellence extends into a wider portfolio of homes including apartments and townhouses.

At the heart of our company lies the Wilson Way, an attitude which demands all our people, whether they be land buyers, site managers or marketing staff, deliver their very best at all stages of the business. We believe detail is everything and consequently our team takes time to source materials of the highest standard to fashion homes of unparalleled quality.

The David Wilson Difference

Only David Wilson Homes offers buyers a 5 year warranty, covering almost everything we fit as standard meaning thereíll be no unexpected bills for the first 5 years. Our 5 year warranty is in addition to the 10 year NHBC warranty offered as standard.

We can help get you moving

Whether you are a first time buyer, moving up or downsizing, we have a range of schemes available to help get you moving to your dream David Wilson home today. Something to sell? Cut out the agents fees and the hassle of selling your current property with our 100% Part Exchange scheme. Taking your first step on to the property ladder? Ask us how you could own your own home with a much smaller deposit with FirstBuy. Our Sales Advisors and Independent Financial Advisors are on hand to help answer any of your questions.

Other developments from Wilson Bowden
Claremont Gardens - Westminster Road, Walton, Liverpool, L4 4LQ (0.0 miles)
Eldon Place - Vauxhall Road, Everton, Liverpool, L3 6BR (1.2 miles)
See it? Scan it!
this QR code for this agent's
new homes for sale
Help to Buy : equity loan
Help to Buy is a Government scheme designed to help people buy a brand new home with a 5% deposit.

Through the scheme the Government provide an equity loan of 20% of the purchase price, the loan is interest free for the first 5 years.


Equity loan 20%
Mortgage 75%
Deposit 5%
If you would like to read further details on the scheme visit our
Help to Buy page