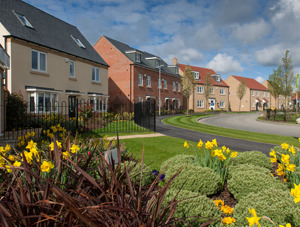 Description
Discover your new home on the outskirts of Papworth Everard. Our superb selection of three, four and five bedroom homes enjoy a wonderful spot overlooking the ancient farmlands of beautiful Cambridgeshire. As a trust village, development in Papworth Everard is limited. So this is a rare opportunity to buy a high quality new home in this lovely part of the world.

Specification
At David Wilson Homes we don't build houses, we build homes. Homes that are designed for growing families and modern lifestyles, executives and busy couples. At Summers Field, where you're on the brink of a beautiful landscape, we have take this into consideration and built homes that reflect the surroundings, with curving roads and lots of opprtunity to see the rolling fields beyond, from your own home.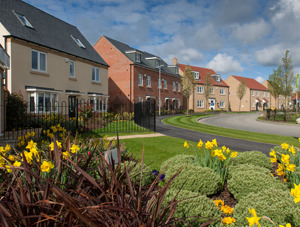 Leisure facilities
Papworth Everard is a thriving village. It has locally run shops, a Post Office, hairdressers, a café and a library.
Local shopping
When it comes to the big family shop, you'll find a big Morrisons in Cambourne, just three miles away. Huntingdon and St Neots have markets and shops.
Schools and education
You're close to some excellent schools, including the Children's Ark Nursery, Pendragon Community Primary School and Swavesy Village College a bus ride away.
Nearest schools:
Pendragon Community Primary School

(0.6 miles)

Elsworth CofE VA Primary School

(1.8 miles)

The Newton Community Primary School

(2.0 miles)
Transport links
Summers Field is just a 13 mile drive to Cambridge. Its location means that it benefits from major roads nearby such as the A1, A11 and A14. There is also a useful train service to Kings Cross in London via the close town of St Neots.It is also very well connected. Summers Field sits in the middle of the A1, A14 and M11 triangle. This provides fast links to Cambridge, Milton Keynes and London. The St Neots train also gets you to London Kings Cross in only 43 minutes.

Nearest station:

St. Neots
(5.7 miles)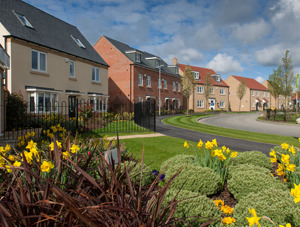 Opening hours
Our sales office is open 8am - 9pm 7 days a week
Call directly
Tel: 01480 367197 Local call rate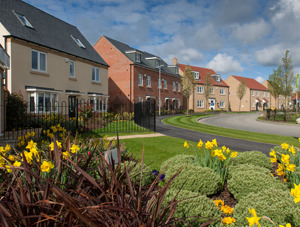 About David Wilson Homes

David Wilson Homes is not just a housing developer, we're a company that builds homes. At every stage of the process; from designing and planning to the final finishing touches, we keep in mind the emotional and practical priorities of the people who will be living in our properties.

This customer-centric approach has been at the root of our success for over forty years. We began in a small village in Leicester and today are recognised as one of the country's leading house builders, operating in thirteen regions, from Scotland to Wales and down to the South East of England. All our regions are supported by an extensive customer service team to guide buyers through what, in most cases, is the biggest financial commitment they will ever make.
As part of the Wilson Bowden Group, we established our reputation through the building of large executive properties but today our uncompromising pursuit of excellence extends into a wider portfolio of homes including apartments and townhouses.

At the heart of our company lies the Wilson Way, an attitude which demands all our people, whether they be land buyers, site managers or marketing staff, deliver their very best at all stages of the business. We believe detail is everything and consequently our team takes time to source materials of the highest standard to fashion homes of unparalleled quality.

The David Wilson Difference

Only David Wilson Homes offers buyers a 5 year warranty, covering almost everything we fit as standard meaning there'll be no unexpected bills for the first 5 years. Our 5 year warranty is in addition to the 10 year NHBC warranty offered as standard.

We can help get you moving

Whether you are a first time buyer, moving up or downsizing, we have a range of schemes available to help get you moving to your dream David Wilson home today. Something to sell? Cut out the agents fees and the hassle of selling your current property with our 100% Part Exchange scheme. Taking your first step on to the property ladder? Ask us how you could own your own home with a much smaller deposit with FirstBuy. Our Sales Advisors and Independent Financial Advisors are on hand to help answer any of your questions.

See it? Scan it!
this QR code for this agent's
new homes for sale