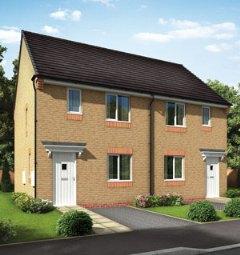 Description
Mariners Way
An exclusive development of 2 bedroom apartments and 2, 3 and 4 bedroom homes in a variety of styles, built to accommodate the needs of both first time buyers and families alike. Mariners Way combines the attractions of coastal living with a remarkably convenient location that makes it an ideal commuter base.
Local History
Up to the early 19th Century, Seaham was but a small rural agricultural community with the claim to fame of a local land-owners daughter marrying Lord Byron. However, fortunes rapidly changed for the town when a harbour was built to aid the transport of goods from local industries. In 1905, the harbour was further extended and deepened to cope with the shipping of vast tonnes of coal mined in and around Seaham, serving the collieries well until the last pits closed in 1992. Whilst proud of its past, Seaham is enthusiastic about its future with the last two decades seeing a big regeneration programme implemented. Durham's coastline has been designated as a "Heritage Coast" and Seahams beach has been restored in its entirety.
Outdoor activities
Proud of its outdoor leisure facilities, the town hosts four parks that offer something for everyone. Many will delight in Deneside Park with its manicured lawns, stone bridges and walkways. Seaham Town Park, Dawdon and Parkside presents all the outdoor sports for those that are a little more enthusiastic such as football, cricket or golf.
Sport and Leisure
Keep-fit enthusiasts will enjoy the gymnasium/fitness centre located in Seaham Leisure Centre. A brand new gym includes sports equipment, spa facilities, Badminton, 5-a-side football, squash, aerobics classes and of course swimming. The town also sports three established football, cricket, bowls and rugby union football clubs.
Entertainment
Treat yourself to a night out at Seaham Hall five-Star Hotel and Serenity Spa. This sea-facing truly luxury hotel with Michelin star dining allows you to indulge in the finest of English cuisine. Inspired by Feng Shui, the spa is linked to the hotel by a magical underground railway and offers over 45 different treatments. Seaham Hall also boasts a 20 meter pool, gym, thermal baths and roof gardens.
Shopping
As a tribute to the town's link with the past, an exciting new multi-million pound shopping complex has been named Byron Place. This superb centre easily meets the demand of the towns residents by featuring many popular big name stores and supermarkets. Church Street, the historical town shopping area of Seaham also provides a wide choice of opportunities as does the nearby shopping outlet Dalton Park.
Transport
Seaham is well served by its own railway station which runs a frequent service to all main towns and cities in the area taking in Middlesbrough, Stockton, Sunderland, Newcastle and more. The local bus service accesses local towns such as Murton, Peterlee and Houghton-le-Spring as well as linking with surrounding cities. The close proximity of the A19 ensures a speedy commute North or South from Seaham, Sunderland lying just six miles away.
Education
The area is rich in quality schooling from primary schools to secondary and upwards
Health Care
A number of medical practices, dental surgeries and pharmacies lie within walking distance of the development.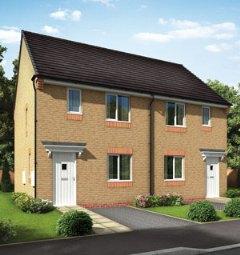 Nearest schools:
St Mary Magdalen's Roman Catholic Voluntary Aided Primary School, Seaham

(0.2 miles)

Seaham Trinity Primary School

(0.4 miles)

Seaview Primary School

(0.6 miles)
Nearest stations:

Seaham
(0.3 miles)

Park Lane
(4.5 miles)

University
(4.8 miles)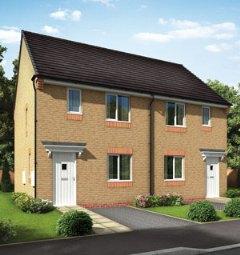 Driving directions
From the A19 heading North
Take the B1285 exit toward Seaham / Murton. At the roundabout, take the 2nd exit onto the A182. At the next roundabout, take the 3rd exit onto the B1285. Follow the road passing The Times Inn on the left. At the roundabout take the 3rd exit onto The Graham Way / B1287. Continue to follow the B1287. At the roundabout, take the 4th exit onto New Strangford Road (B1287). Take the 1st turn at the next roundabout onto Tempest Road. Take the 1st left onto Harbour Walk and follow towards the station. Straight across onto New Drive and Mariners Way is on the left.

From the seafront
From the Promenade, take the B1287 North Road. At the roundabout, go straight over. Follow the road until the right turn of Dene House Road. Take Dene House Road along to the station, then turn right onto New Drive and Mariners Way is on the left.

Satellite Navigation reference
SR7 7BX

Opening hours
Development closed please call the number below for further information.
Call directly
Tel: 07718 516474 Call rates may vary
Site plan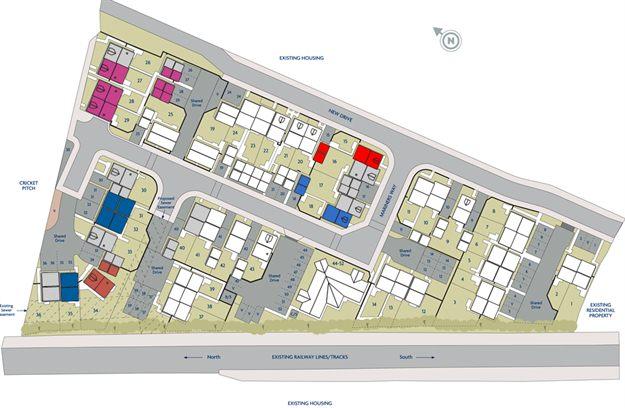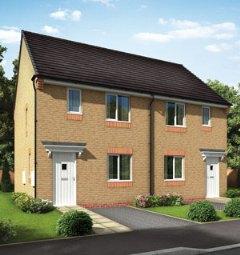 Our Background

We'll keep it brief, because a lot has happened over the past seventy-five years. Around 100,000 new Miller homes, for a start. A lot of new ideas in building technology. Loads of awards, like Major Housebuilder of the Year, Large Housebuilder of the Year, Best Sustainable Development, and Private Housebuilder of the Year. That last one's important because it's from First Time Buyer magazine, so it's about real people and their experiences.

Listening to you

Four times every year, we ask an independent research company to find out whether our customers would recommend us to friends. Our current rating is 97% positive (2012 average).

That's about more than great houses. It's about keeping in touch, helping you find what you want, helping you buy it once you've found it, telling you how the building's coming along (by email, SMS, or the post). It's about listening, and being there if you have a question or a problem. It's about our incentives, offers and assistance schemes (please check them out), and dedicated websites that help people in a new neighbourhood to get to know each other. Yes, we get excited by new ideas and technologies, but essentially we're just old fashioned, home loving people.

Quality homes. In quality places.

Building homes is what we do, and we do it exceptionally well. Over the past 75 years, we've seen what people really like about the homes we build and, well, we build on that experience.

So you know that behind the kerb appeal there's a structure that meets the highest professional standards. You know that the beautifully proportioned rooms are impeccably finished and decorated. You know that every detail has been checked, inspected (and admired). You know all that because of the way the door feels when you open it, the crisp clean edge of the paintwork, the way your whole home just works. That's experience.

What you may not realise, at least until you have the pleasant surprise of seeing your fuel bills, is that we are also absolutely committed to the most environmentally friendly movements in homebuilding. This means we use low-carbon construction methods (even zero carbon on occasion) but it also means that our homes are highly energy efficient in everyday life.

And finally, location location location. Some people want country quiet, some want urban convenience. All we can do is try to find the very best spot for every taste. So we try to put urban where it's also pretty quiet and rural where it's also pretty convenient. And the views? Well, we can't move mountains (and wouldn't if we could) but we will try to make sure your new home is pointing towards one if there's one available, and something else nice if there's not.

Service is too small a word.

We think of it as a relationship. Even if it never gets beyond the electronic stage we'll do our very best to help you find what you're looking for, and do it as unobtrusively as we can. You choose the channels, and we go away when you ask us to.

When you visit one of our developments, though, we have a chance to meet properly and talk. We enjoy that. We'll show you homes we think you might like (or ones very like them if they're not finished yet) and tell you about special offers that might interest you.

If you decide to buy, we'll help in every way we can. We can give you information about mortgages and lawyers if you want it, although we're careful not to become too close to anyone working on your behalf because we don't want any conflicts of interest. Then we'll keep you informed as your new home is being built, and invite you round at the appropriate time to choose things like kitchen worktops and bathroom tiles. If you want to measure up for carpets and curtains, we'll do our best to arrange things.

When you get your keys, there's a meeting to go over all the important stuff like stopcocks and thermostats, and we'll also leave you full instructions. But here's the best part. We don't go away. We'll leave you in peace, of course, but if you need help or advice we'll be on hand for as long as you need us. That's the kind of relationship we like.
See it? Scan it!
this QR code for this agent's
new homes for sale