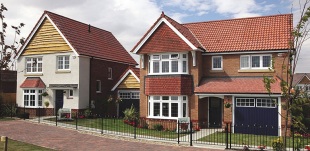 Description
Branwell Park is an exciting new development of 3 and 4 bedroom homes. The development is close to Guiseley Town Centre with convenient access to shops, schools and excellent public transport links.

Branwell Park provides a truly inspiring location to live and to raise your family, with a thriving local community, the convenience of major cities and motorways within easy reach, and the stunning scenery of the Yorkshire Moors right on your doorstep.

Whatever is on your wish list for your new home, you'll find it all at Branwell Park, bringing the lifestyle you've always dreamed of within your reach. Blending tradition with the best of modern living, it's the perfect place for Redrow's superb New Heritage Collection homes.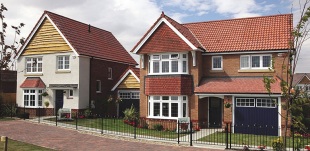 Leisure facilities
Sport and Leisure

Yorkshire has a proud tradition of sports, from Yorkshire County Cricket at Headingly to the fiercely competitive rugby league teams in Leeds, Bradford and surrounding towns. Test match cricket is also a regular at the famous home of Geoffrey Boycott. Leeds United, Bradford City and Guiseley's own Conference North AFC team provide a wealth of football choice too.

For those who prefer to take part, Aireborough Leisure Centre provides pools, sports courts and even a climbing wall, while golf is widely available locally, including Otley Golf Club, Rawdon Golf and Lawn Tennis Club and Ghyllbeck Driving Range.

Arts and Entertainment

Guiseley Theatre is home to high quality local productions, including the Guiseley Amateur Operatic Society, while the Brassneck Theatre in nearby Yeadon offers even more local choice. Bradford and Leeds both have an even bigger selection of evening entertainment, with cinemas, theatres, pubs and clubs to suit all tastes.




Local shopping
Guiseley has a good selection of shops on the main high street, with the local Morrisons supermarket less than half a mile from the development and a Sainsbury's store in nearby Yeadon. Further afield, Leeds offers some excellent shopping, from the cool new Clarence Dock, packed with the latest designer labels, to the Victoria Quarter, which claims to be the North's premier shopping centre. A trip to York is also a must to browse the specialist shops of its famous narrow streets and Shambles.
Schools and education
The development is well served by primary schools, with a choice of five within a mile, including Catholic and Church of England Schools. Guiseley School and St Mary's Catholic Comprehensive provide secondary education, along with the excellent Otley Prince Henry's Grammar.
Nearest schools:
St Mary's Catholic Comprehensive School, Menston - Secondary

(0.4 miles)

Guiseley Infant School - Primary

(0.4 miles)

Guiseley School - Secondary

(0.7 miles)
Transport links
Guiseley enjoys excellent commuter links, with trains from Guiseley station whisking you into Leeds in just 15 minutes, and to Bradford in under 20 minutes. The A65, which passes through the centre of town, also provides a handy link, with Leeds just 9 miles to the south east and Bradford just 7 miles to the south west. The historic town of Harrogate and ancient city of York are also both within easy reach.

Guiseley also lies within commuting distance of the northern motorway network, with the A1M, M1 and M62 all within just a short drive, linking you to Manchester and the North West and speeding you down to London. Leeds Bradford Airport is also conveniently close when it comes to holiday time or business trips.
Nearest stations:

Guiseley
(0.3 miles)

Menston
(1.1 miles)

Burley-in-Wharfedale
(2.4 miles)
Health facilities
Local doctors can be found at Park Road Medical Centre, LS20 8AR (call 01943 8741510 with dental services at Alma Dene dental Surgery on Otley Road, LS20 8BH (call 01943 874476).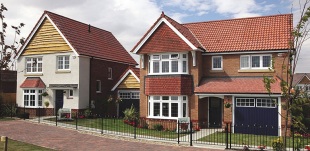 Opening hours
Our Marketing Suite opening times

Monday 10:00 am - 5:30 pm
Tuesday Closed
Wednesday Closed
Thursday 10:00 am - 5:30 pm
Friday 10:00 am - 5:30 pm
Saturday 10:00 am - 5:30 pm
Sunday 10:00 am - 5:30 pm
Call directly
Tel: 01943 846640 Local call rate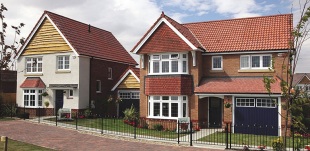 Redrow is one of the UK's leading residential and mixed-use property developers, aiming to be the developer of choice for customers, colleagues, land-owners, suppliers, subcontractors and investors. The company has a reputation for imaginative design, build quality and customer service, with the skills needed to complete a wide range of developments - from large greenfield sites to complex brownfield regeneration schemes.

Redrow has an extensive track record of acquiring brownfield and greenfield land without permission, then successfully steering it through the planning system so as to gain the relevant permissions for residential and mixed use developments. These include major urban extensions, new villages and sites ranging from 50 to over 2,000 homes.

We have our own in-house team of planning, technical and legal experts, and we have established long-term relationships with key partners outside the company. These agencies frequently assist in the promotion and delivery of major development schemes, ensuring maximum value for landowners.


See it? Scan it!
this QR code for this agent's
new homes for sale