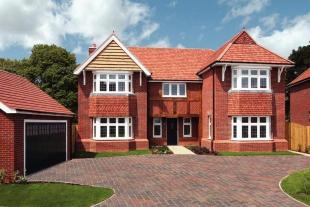 Description
At Thorpe Meadows you will benefit from:


Fantastic range of 3, 4 & 5 bedroom homes

Easy links to the M69 and M1 motorways

Countryside location yet close to Leicester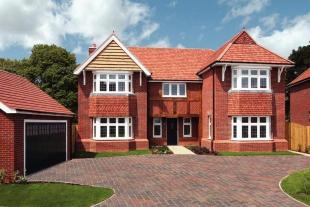 Leisure facilities
Countesthorpe is a large village and civil parish in the Leicestershire district of Blaby, with a population of 6,393 (2001 census). It lies to the south of Leicester, and is about six miles from the city centre, but only two miles south of the suburb of South Wigston. Nearby places are Blaby and South Wigston to the north, Kilby to the east, Peatling Magna and Willoughby Waterlays to the south, and Broughton Astley, Cosby and Whetstone to the west. According to the 1066 census it had a population of 6.

The name Countesthorpe originates from the 11th century when the area was part of the marriage dowry of the Countess Judith niece of William the Conqueror. The 'thorpe' part of the name is from the gothic meaning of 'land'.

The parish church of St. Andrew was starting in 1220 by the family of Lord William of Ludbrook. It was restored in 1840 and again in 1907. The 14th century tower still remains.
Schools and education
Countesthorpe has a primary school called Greenfield Primary, a high school named Leysland High School, and a college called Countesthorpe Community College.
Nearest schools:
Greenfield Primary School

(0.3 miles)

Leysland High School - Secondary

(1.0 miles)

Countesthorpe Community College - Secondary

(1.0 miles)
Nearest stations:

South Wigston
(1.8 miles)

Narborough
(3.0 miles)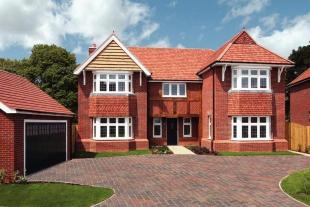 Opening hours
10am to 5.30pm
Call directly
Tel: 0116 443 2132 Local call rate
Site plan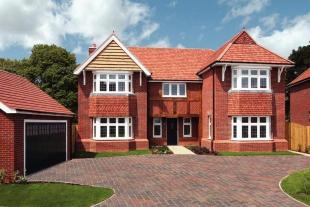 Redrow is one of the UK's leading residential and mixed-use property developers, aiming to be the developer of choice for customers, colleagues, land-owners, suppliers, subcontractors and investors. The company has a reputation for imaginative design, build quality and customer service, with the skills needed to complete a wide range of developments - from large greenfield sites to complex brownfield regeneration schemes.

Redrow has an extensive track record of acquiring brownfield and greenfield land without permission, then successfully steering it through the planning system so as to gain the relevant permissions for residential and mixed use developments. These include major urban extensions, new villages and sites ranging from 50 to over 2,000 homes.

We have our own in-house team of planning, technical and legal experts, and we have established long-term relationships with key partners outside the company. These agencies frequently assist in the promotion and delivery of major development schemes, ensuring maximum value for landowners.


See it? Scan it!
this QR code for this agent's
new homes for sale