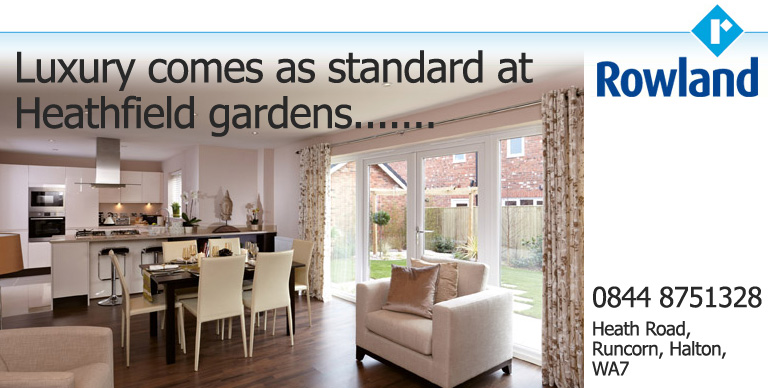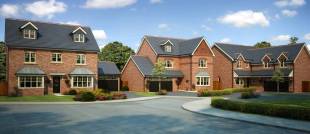 Description
The traditional old town of Runcorn enjoys a peaceful, unhurried ambience thanks to a surrounding road system that take away much of the area's traffic. At the heart of the old town is Rowland's Heathfield Gardens estate, which enjoys further peace and privacy, thanks to its select and secluded cul-de-sac design.

Heathfield Gardens is ideally positioned a short drive from Runcorn's ring-road expressways, which provide rapid and easy access to all main routes away from the town. Pewithall County Primary School is within walking distance of Heathfield Gardens, the town centre is just a few minutes away and Runcorn Golf Club is equally close at hand.
Specification
There are just twelve, 4 and 5 bedroom homes on the development and each property is a detached, with its own integral or separate garage. All houses have generously proportioned and private rear gardens, together with further landscaped areas to the front, plus a drive that could accommodate several cars.

The properties incorporate period-style brickwork, bay windows, stone-effect lintels and other exterior design features that reflect traditional Cheshire building styles - yet exterior designs are also unmistakeably modern, with façades that embrace contemporary ideals of perfect proportion and elevation.

Interiors are spacious, flooded with natural light and are designed with modern life very much in mind. Living areas are laid out so as to encourage the free flow of movement from one space to the next, creating a relaxed, comfortable and family-oriented environment.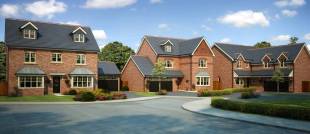 Leisure facilities
Roman settlement; bastion against the Vikings; former health resort and crucible of the Industrial Revolution; Runcorn is a fascinating town full of surprises - and its unique riverside location makes it a wonderful and special place to live.

Runcorn is a place of water, light and fine views; its Saxon name Rum Cofa ('broad cove') reflects the town's wonderful riverside location on a spur of sandstone surrounded by the River Mersey; and from the ruins of ancient Halton Castle above Runcorn, there are magnificent vistas of the sea, Liverpool, and the distant Welsh Mountains.

Runcorn was once at the heart of the Industrial Revolution, with the river Mersey, canals and railways encouraging the growth of quarrying, shipbuilding, engineering, chemicals and tanning. The town underwent a major renaissance and renewal in the 1970s - and today Runcorn effortlessly combines a rich traditional heritage with a modern environment, offering everything needed for an enlightened and enjoyable 21st century lifestyle.
Local shopping
There are several shopping areas and markets in the town centre, as well as bars, restaurants and the Brindley theatre, arts centre and cinema complex. There's also a multiplex cinema and retail development at Trident Park - and the town is remarkably well served by green areas, including Rock Park and Town Park, a heathland nature reserve on Runcorn Hill and further nature reserve on Wigg Island.
Schools and education
Runcorn has an impressive 30 primary schools, four secondary schools, plus Riverside College for sixth-formers and young adults. Transport links are excellent, with rail connections to Liverpool, Manchester and London from Runcorn station, whilst Liverpool is just a fifteen-minute drive away.
Nearest schools:
Pewithall Primary School

(0.1 miles)

St Clement's Catholic Primary School

(0.3 miles)

The Heath School - Secondary

(0.3 miles)
Transport links
The nearby M56 connects directly to the M6 and Manchester, as well as to Chester and North Wales - and rural Cheshire offers plenty of opportunities for cycling, walking and exploration, especially in nearby Mersey and Delamere Forests.
Nearest stations:

Runcorn
(0.8 miles)

Frodsham
(2.3 miles)

Runcorn East
(2.7 miles)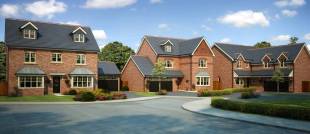 Call directly
Tel: 01928 529413 Local call rate
Site plan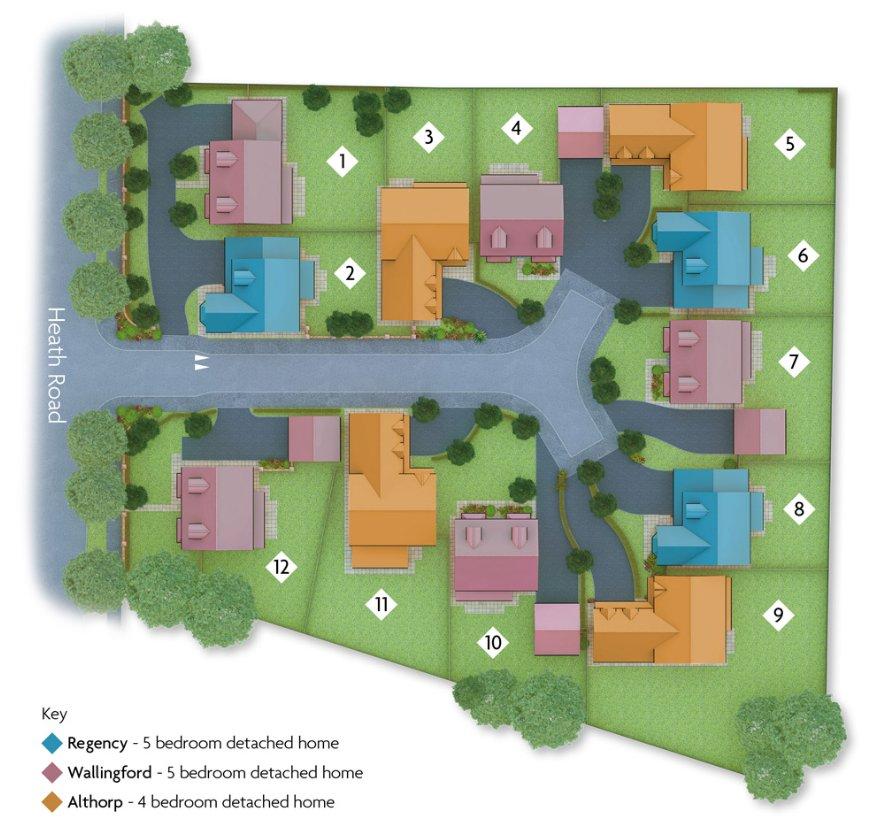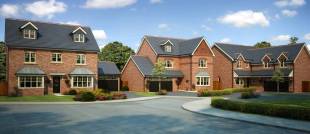 Rowland Homes Ltd

Creating homes of distinction and personality is the unique signature of Rowland.

We're a modern company which respects tradition – but we use the past as a springboard to create new homes for today.

Respected throughout the North West, we pride ourselves on cresting new homes which blend seamlessly with their surroundings, yet stand out as buildings of exceptional style and quality.

See it? Scan it!
this QR code for this agent's
new homes for sale
Help to Buy : equity loan
Help to Buy is a Government scheme designed to help people buy a brand new home with a 5% deposit.

Through the scheme the Government provide an equity loan of 20% of the purchase price, the loan is interest free for the first 5 years.


Equity loan 20%
Mortgage 75%
Deposit 5%
If you would like to read further details on the scheme visit our
Help to Buy page