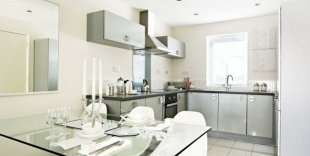 Description
This location has a selection of stylish 1, 2, 3, 4 and 5 bedroom Georgian homes to suit everyone.

Unity is big news for Mexborough with over two hundred new homes that will transform the area. A brand new community is evolving, with the jewel in the crown being the stunning waterfront setting.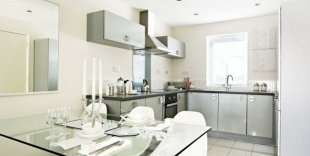 Nearest schools:
Mexborough Doncaster Road Junior School - Primary

(0.1 miles)

Pitt Street Infant School - Primary

(0.1 miles)

Windhill Primary School

(0.5 miles)
Nearest stations:

Mexborough
(0.8 miles)

Conisborough
(1.5 miles)

Swinton (S. Yorks.)
(1.6 miles)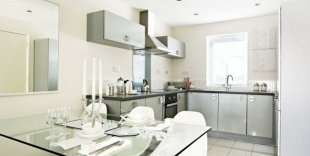 Opening hours
Thursday – Monday, 10 am – 5 pm
Call directly
Tel: 01709 263044 Local call rate
Call this number Tuesday and Wednesday : 01302 484050 Local call rate
Site plan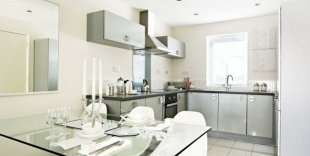 Every home we design is done so with our customers in mind. We consider how they'll want to use the space, where they'll relax, and how they'll live their lives.

We do this through a unique and exacting process. It starts simply by looking at what our customers want; we constantly access the needs of purchasers and when we see that there's a gap in our collection of homes, whether that's based on price, size or layout, our design team will create the perfect home to add to the collection.

Next we look at how the space will actually be lived in. We look at each room and plan out every aspect of the interior design, from where appliances will be positioned, to where we put plug sockets, and even where you would put your Christmas tree.
Other developments from Strata Homes
Passion - Manvers Way Wath-upon-Dearne, Rotherham, South Yorkshire, S63 (3.5 miles)
Colours - Wet Moor Lane, Wath-Upon-Dearne, S63 (3.6 miles)
See it? Scan it!
this QR code for this agent's
new homes for sale
Help to Buy : equity loan
Help to Buy is a Government scheme designed to help people buy a brand new home with a 5% deposit.

Through the scheme the Government provide an equity loan of 20% of the purchase price, the loan is interest free for the first 5 years.


Equity loan 20%
Mortgage 75%
Deposit 5%
If you would like to read further details on the scheme visit our
Help to Buy page