Description
2, 3 & 4 bedroom homes from £149,000

You will find a development of 2, 3 & 4 bedroom homes on this friendly and thriving development.

Set on the edge of the market town of Rugby, this sought-after Warwickshire development is ideally located for easy access to the motorway as well as convenient train links to London from Rugby station.

Come and see if you can find the home that's right for you at Cawston Chase.

Leisure facilities
Cawston Chase is situated in easy reach of the local hospital, train station, leisure facilities and the Public Library.
Nearest schools:
Cawston Grange Primary School

(0.2 miles)

Bilton School - A Maths and Computing College - Secondary

(0.3 miles)

Henry Hinde Junior School - Primary

(0.4 miles)
Nearest station:

Rugby
(2.6 miles)

Opening hours
For further information please call Wendy at our Cawston Chase, Rugby development on 01788 817 381.

Opening Hours: Thursday - Monday 11am - 5pm.
Call directly
Tel: 01788 669728 Local call rate
Site plan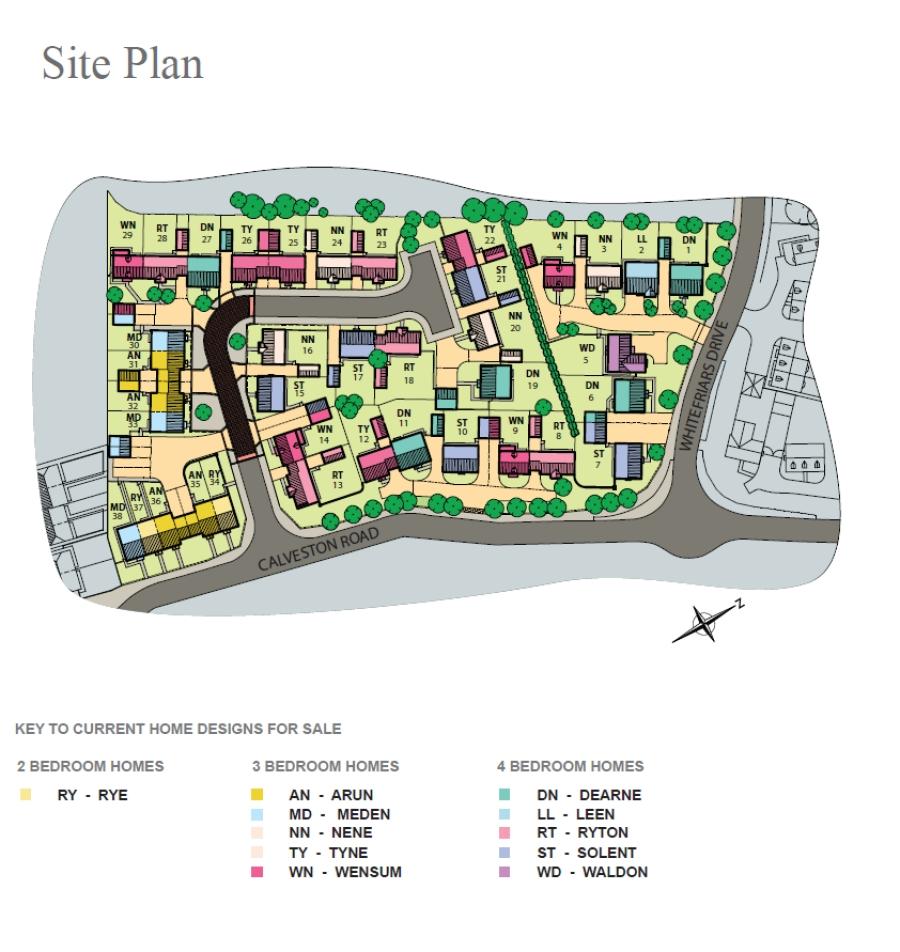 William Davis Ltd was founded in 1935 and remains a privately owned company in the property and construction industry.

The company's activities encompass:
• Private Homes - Houses, Apartments & Bungalows
• Partnerships - Private Clients, Local Authorities & Registered Social Landlords
• Properties - Commercial, Industrial & Retail Development
• Urban Regeneration - Mixed Use Regeneration
• Land and Planning - Land Acquistion
• General Contracting - Including Refurbishment & Civil Engineering

This breadth of activity has been matched by a carefully planned growth in the company's geographical area of operation which now covers the whole of the East and West Midlands extending into South Yorkshire. Its headquarters, however, remain in Loughborough.

At William Davis, we don't just build houses, we create homes for all sorts of people and lifestyles. From the design right through to the landscaping, our homes are always distinctive and elegant. Detached homes, stylish mews houses, starter and luxury apartments or purpose-built retirement accommodation, you're sure to find a house style to suit you from our range.

Individual style
Because people want homes that reflect their personality, we build properties with elegance, originality and thoughtful features that add character throughout.

Beautiful surroundings
Attractive environments are just as important to us as tasteful home designs. Our developments have space to breathe and always feature beautiful landscaping and attention to detail in brickwork, paving and choice of building materials. Equally, locations are carefully selected with natural features and local amenities uppermost in mind.

After-Care Service
As a matter of course, we'll contact you after the move to ensure you're happy with your new home - because we won't settle for anything less than complete satisfaction. Maybe that explains why 95% of our homeowners would buy a William Davis home again.

And of course, there's the added reassurance of the NHBC Buildmark 10 year Protection certificate on all our homes.
See it? Scan it!
this QR code for this agent's
new homes for sale