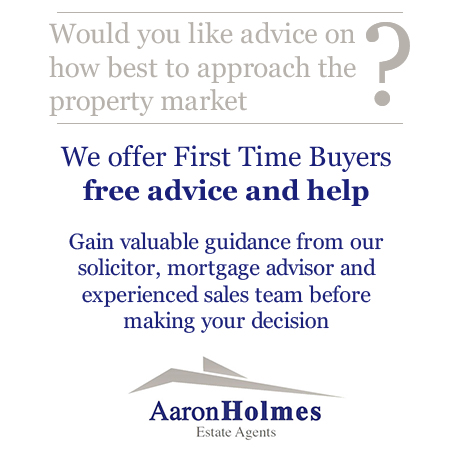 paragraph

Find out how much your home is worth

Rather than be dictated to, we believe that our clients should have the freedom to choose their own market price of their home. We perform weekly analysis to ensure that your property is valued at the right price.

The easiest way to get a free no-obligation expert market appraisal of your home.

paragraph

Aaron Holmes is a modern forward thinking business founded on traditional estate agency principles where service is our key priority.

Our expert and dedicated team will guide you through complete buying or selling process and with our in - house legal and financial service we can help you get your dream home as smoothly as possible.

Most of our business, in the last 12 months, has come from recommendations. We are friendly and helpful and our service is tailored to suit your needs, we're on call from 8am till 10pm, 7 days a week.
Contact us