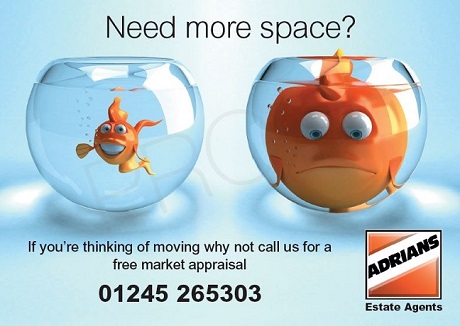 paragraph

We opened for business in 1971 and have since established ourselves as one of THE MOST SUCCESSFUL Estate Agents in Chelmsford by consistently producing results. We are known not only for our experience, knowledge of the area and professionalism but also for the quality of our service.

paragraph

We have the one of the MOST EXPERIENCED SALES TEAM IN CHELMSFORD with two resident partners assisted by an enthusiastic and highly experienced sales team that have over 80 years combined experience. We are able to offer advice and assistance on a full range of Estate Agency services.

paragraph

We were the first and remain one of the few agents in Chelmsford to be licensed and were proud to have received our license from the National Association of Estate Agents (NAEA). Ray Cline and Nigel Jessup the partners are both Members of the Association and Ray is actively involved on the Essex Region committee.

The new license also GUARANTEES that we are covered by the required amount of Professional Indemnity Insurance and that we are participating members of the Ombudsman Scheme for Estate Agents that is considered ESSENTIAL for consumer protection.

paragraph

We are a comprehensive residential practise covering the City of Chelmsford and the surrounding areas offering expert advice on property matters. We have been MARKET LEADERS in Chelmsford for over 40 years and thousands of people have chosen us to handle their sales. Every year a high percentage of the instructions that we receive are from people that we have acted for in the past or who have been recommended by satisfied clients. We feel that this is a testament to our aims and objectives to provide the best possible service to everyone that we deal with whether buying or selling.
Contact us