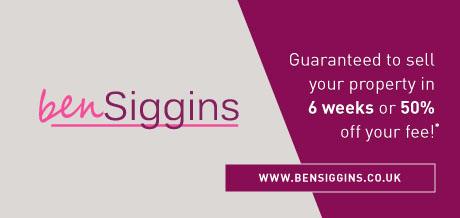 paragraph

Offer Terms and Conditions:


An offer within 10% of the marketing price constitutes a sale. The 50% reduction of your fee would have been agreed when signing your agency agreement. This offer cannot be used in conjunction with any other offer. This offer runs from 31st October 2016 - 31st November 2016.




Ben Siggins Estate Agents has a passion for customer service and delivering results. With the wealth of knowledge and experience our sales team offer, our approach sets us apart to deliver the highest level of expertise. We uphold an ethic of good service, always putting our clients first enabling us to sell property for the best prices.
Contact us