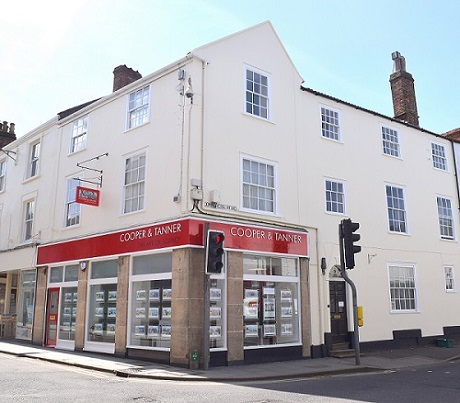 paragraph

Welcome to Cooper & Tanner Shepton Mallet

Our Shepton Mallet office covers the sale and letting of residential property in the town and the surrounding villages. Please call our friendly and professional team on (01749) 372200 to arrange a valuation of your property, we'd be delighted to hear from you.

Cooper & Tanner have been handling all aspects of Estate Agency for over 100 years. Whilst that depth of knowledge and expertise is important, it is of course more important to provide the service that people demand today. We are totally confident that our marketing, service and knowledge is second to none. So, if you need advice on selling your Home, Furniture, Land, Equipment or even Sheep or Cattle, Cooper & Tanner should be first on your list to call.
Contact us