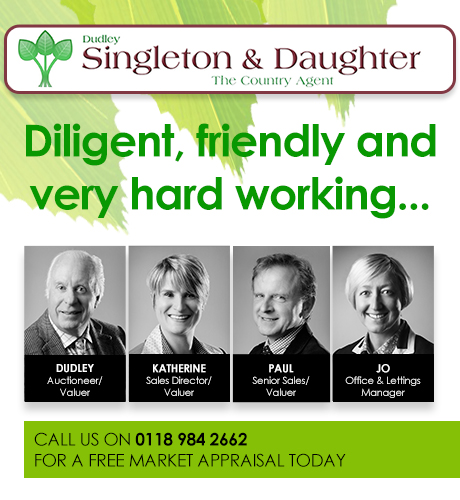 paragraph

Family is not just important it is everything.....

Singleton & Daughter are specialists in the sale and letting of country and village property throughout Berkshire and Oxfordshire, proudly helping clients since 1972.


We are an independent, family owned and run business which prides itself on its integrity and offering a high level of service. We deal with the sale and letting of country and village properties, the sale of new homes, plots of land for residential development, agricultural/ pastureland, riverside properties, moorings, probate valuations and residential auctions.


Dudley, Katherine and their team have a completely different attitude in the sale and letting of country property to many agents, we care; just take a look at our testimonials page to see the feedback we regularly receive from our clients.


All members of our highly experienced team are qualified and have extensive local knowledge. We know at Singleton & Daughter that there is much more to successful buying, selling and letting than just placing an advert onto a website/ property portal, we nurture each sale and letting through from start to finish - that is why we do not get paid until the job is done.


Where is the incentive to progress a sale if an agent fee is paid upfront!


Singleton & Daughter are located in a prime high street location in Pangbourne, with a network of over 300 affiliated offices across the UK and our London office in Mayfair.


You can be assured of an excellent service from start to finish if you engage the services of Singleton & Daughter.









Contact us