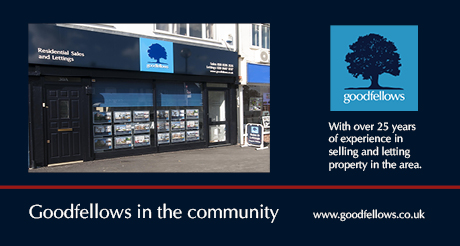 paragraph

2016 promises to be an exciting year for Goodfellows. During 2015 we celebrated 25 years in the business and have a proven track record of success. We genuinely care about the world of property. Whatever your property needs, we can help you to find the right house to create your perfect home, or find a buyer for your current home, or a property for investment.

With the development of online websites like AllAgents, it's even easier for clients to review their experiences online; and for both new and old clients to read the reviews. Word of mouth is still the best way of advertising and gaining new and repeat business. Our strengths are our people - our sales and lettings staff who are trained, experienced and trusted, will offer you a personal service.

We know that you have a choice. We believe our staff offer a unique service which sets Goodfellows apart from other agents. Why not see for yourself and put us to the test?
Contact us