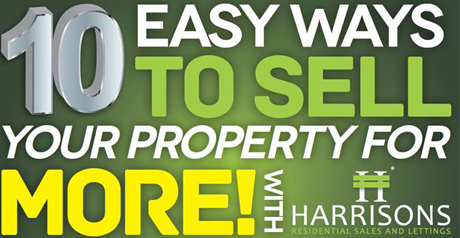 Title
Harrisons estate agents North Walsham
paragraph

Harrisons Estate Agents Award Winning Service.


Harrisons Estate Agents service has been recognised by the Estas voted for by our most important critics, our customers. Harrisons are GOLD winners for the East of England Region and Best in County for Norfolk.



Feel confident that you will be using the very best in the industry to market your property with a proven track record of excellent service.

Our approach to selling your property.

1. Your property will be actively marketed from both our Cromer and North Walsham offices giving you twice the amount of marketing for just one fee and helping to sell your property for more.

2. Our high quality sales team personally visit every property as a group before marketing commences. This way they can immediately hot the phones and tell waiting buyers about your property's best features. It's quick, it's efficient and it sells our properties for more.

3. An experienced member of staff who knows your property will accompany all of your viewings ensuring your home is shown and promoted to the highest of standards helping to sell your property for more.

4. Floor plans and high quality brochures will be created for your property. Floorplans are proven to increase activity by 30% creating more viewings and selling your property for more.

5. Excellent high quality pictures will be taken with state-of-the-art cameras with a wide angle lens to show off the real size and quality of your rooms. This helps to increase viewings and sell your property for more.

6. You will have a dedicated member of our team as your point of contact throughout the sales process. They will know you and your property and will work closely with you to provide honest feedback and help in obtaining the best price and selling your home for more. 7. We have over 500 buyers registered already looking for property in your area and our motivated team will pro-actively call them to offer your property, ultimately selling your property for more.

8. Extensive marketing will be undertaken through local press, Harrisons own newspaper, rightmove and our high profile offices to ensure the whole of the market gets to view your property and we leave no stone unturned in selling your home for more.

9. Feedback will be provided after every viewing. Innovative feedback and activity reports will be posted to you every month detailing accurate comments, offers and advice on the future marketing of your home, ensuring your property is sold for more.

10. We will expertly negotiate the sale on your behalf and once a buyer is secured at the right price we will keep you up-to-date on the progress of your sale. We will liaise with your solicitor and buyer to keep the process running smoothly and report back to you keeping you in the picture and fully informed. Everything we do at Harrisons is designed to make sure our clients homes are sold for more.
Contact us