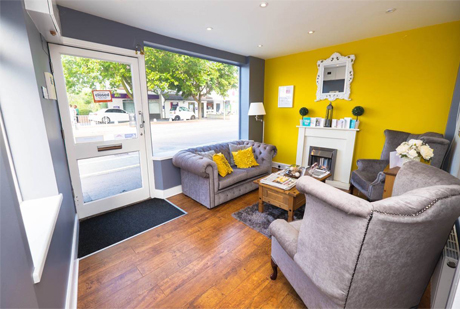 Title
Feel at home, whilst we sell yours.
paragraph

Thanks for checking our page out I'd like to tell you a bit about who we are and what we do!




At James Kendall we're proud to do things differently because we believe there is a better way.




There's not many things I can say I hate in life but long contracts and sleazy salesmen are definitely up there!

That's why at James Kendall we don't tie our sellers into long contracts they can't get out of, I believe if you're not providing the service promised, customers should have the right to fire you!




Which is why we offer a 0 week contract, No longer enjoy working with us? Thats fine, there's no hidden catch, just give us two weeks notice.




What else do we do differently?




You've probably seen our state of the art 3D Walkthroughs where you can effectively view a house from your mobile, tablet or desktop.





We also take great pride in knowing what we're selling for example:




Which way does the Garden face?

What is the Schooling like?

What Council tax band is the property?

The London exodus is creeping in to Bedford and buyers come to Bedford for the transportation links, and being able to provide them with what's important for them can be the difference between selling your home.




We're here to help, If you'd like some advice on buying or selling feel free to pop into our home themed office!




No pressure, no hard sell, Just great service.

paragraph

Your property in immersive Virtual Reality.

We digitally reconstruct real-world spaces for use in Virtual Reality with ease.

This amazing technology enables us to offer clients one-of-a-kind, immersive experiences that give viewers a realistic sense of actually being there.

What does this mean for you?

We want to ensure every viewing of your property is of the highest quality by qualified buyers, it also means overseas investors are able view your property from anywhere in the world.

The more high quality viewings we conduct, the more likely we are to get the best price for your home.

Interested? Ask us for a demonstration.
Contact us
Check out our available properties
You can see the properties we're currently marketing for sale by clicking the button below:
View properties