Properties for sale
View
all properties for sale
from Kent Estate Agencies, Whitstable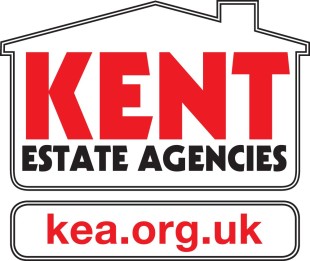 Meet the Kent Estate Agencies Team

Another bumper year of results in 2012, which confirm that Kent Estate Agencies has increased its completed sales by 17.3% during 2012 notwithstanding the challenging market conditions.

Further evidence that The Kent Estate Agencies approach to residential property sales continues to be producing positive results for their customers.

2012 has been our best year since 2004. The interest levels we have achieved as a result of our unrivalled marketing proposition have meant that we have completed sales on an even higher percentage of properties we have marketed, a result that has surpassed even our own high expectations.

As an independent agent, we will be proud in 2015 to have completed 50 years of serving the people of Kent, but what does that mean to our customers. During that period we have built up a database of people interested in property in our area of Kent that now exceeds 20,000, so not surprisingly when you link this to our name and reputation we provide a marketing proposition that we believe is second to none, we have consistently achieved above average results for our clients.

Since 2009 we have sold more residential property each year in CT5 than any other agent based on a survey of property websites undertaken by Vizzihome, the industry market research provider.

With our network of offices forming part of the Guild Network of over 100 Offices in London and the South East we have access to a large pool of buyers with high spending power who have the perception that house prices in this area offer good value in comparison to the location they are moving from, this linked to our Network Head Office in Park Lane London and you have another contributory factor to the volume of sales and prices we are achieving.

Our sales progress team has been kept very busy in the last year. They are tireless in making sure that timescales are met and that the moving experience is as stress free as possible. Our sales team has an incredibly positive attitude and despite the fact that they tend to work longer hours than most, the results confirm their efforts.

Our Unique MyPropertySpace.co.uk offers instant online property valuations and daily picture based emails sending your property to all registered buyers. MyPropertyTracker accessed from MyPropertySpace.co.uk gives you up to date marketing statistics for your property to prove how hard we are working for you.

Our Property Magazines are distributed from our offices and by direct mail and an Interactive Online version see www.vvt8.co.uk the magazine has a subscription base of over 11,000 potential buyers.

Getting to more buyers is the key to not only selling but getting the right price. Our Multi Office Marketing is another way to get to more buyers ask us about the right coverage for your property.

Getting the right price means showing the key features of your property to buyers our property marketing is customised to ensure your properties features reach the right buyers we will discuss with you the right options for you, some options to be considered are:

• Four Page A3 Property Details
• Eight Page Landscape glossy Brochure
• Eight Page Landscape Glossy Lifestyle Property Brochure
• "For Sale" board offering instant details 24/7 via SMS messaging
• Our audio visual tours get your property noticed by London Buyers and others http://youtu.be/Hjp35QBZLUY
• or Unrivalled Virtual Viewing Tours www.vvt9.co.uk
• Professional Photography
• Lifestyle approach to Property Marketing

We have dedicated experienced sales negotiators in each and every branch who maintain close contact with all of our registered potential purchasers to ensure your property is marketed to the widest audience possible

Call Us Today For Your Free Valuation

Introducing the Team

Caroline Wellard MNAEA
Joint Managing Director

Caroline has unrivalled local knowledge and expertise. Working from our Flagship Office at Tankerton, Whitstable she has over 25 years' experience in the area, Caroline can claim to have sold more properties in the area than any other individual and she still enjoys all aspects of the work from start to finish and always goes that 'extra mile' for her clients.

The Tankerton Office has consistently sold more properties since 2009 in the Tankerton, Swaleclife and Chestfield area.

Caroline joined the company in 1987, became a Director in 1997 and was appointed to her present position in 2005. Caroline is married with one son and enjoys leisure time using the family caravan.


Neil S Harrington MNAEA
Joint Managing Director

Neil Specialises in the selling of residential property including Land & New Homes and has over 30 years' experience in advising and assisting clients in their property transactions Neil is one of Whitstable's longest serving Estate Agents. Having first joined the company as a Trainee Negotiator in 1982, Neil has risen through the ranks of the Company, becoming a Director in 1990 and being made Joint Managing Director in 2005. Neil is the Director responsible for overseeing both the Firms Whitstable Office and the Land & New Homes Department. During his Leisure time Neil takes a keen interest in Football and sport in general, as well as travelling he especially enjoys time in America & the Far East

Neil is a qualified Member of The National Association of Estate Agents

David K Evernden MNAEA Cert PFS
Chairman

David provides a steady hand at the helm as Chairman of the company a position he has held since 2005. Having been associated with Herne Bay office since it opened in 1980, the office remains special to him.

He sees the establishment of Trust and Confidence as a No. 1 Priority and has been at the forefront of ensuring that our home sellers and buyers have access to a qualified Customer Facing Team. Almost of equal importance has been the companies' provision of a Unique Property Marketing strategy that enables our clients to achieve the "right price" for their properties.

David's career spans four decades, first becoming associated with the company in 1972, he was appointed a director in 1979 and became joint managing director in 1990.

David is proud of the Savings and mortgage Service that the Herne Bay Branch is able to provide as the Local Branch of Kent Reliance (KRBS). The KRBS team comprises Tracy Harrington, Val Tyler and Anita Harnett

In his leisure time David and his wife Val take a keen interest in boating having taken their boat through the French canals to the Mediterranean and down the French/Spanish mainland to Gibraltar, his time in the Mediterranean has included crossings to the Balearic islands, Sardinia, Corsica, Italy and the Greek Ionian Islands.


Tankerton Office


Nikki Spiller
Residential

Finding a buyer is only part of the story, getting the deal to a successful conclusion is what sets us apart. Anxiety and frustration are typical experiences in the buying and selling process and Nikki's caring approach helps to smooth the way. An ability that is acknowledged bt the many client testimonials

Nikki is also qualified as an Associate of The Guild of Professional Estate Agents

Yvonne Southwood
Senior Residential Sales Administrator

Whatever, whenever Yvonne has seen it all before. Good times, difficult market, faltering buyers, elusive solicitors Yvonne knows just how to deal with all situations and spot the problems before they arise. A wise head and safe hands in a busy office

In addition to experience Yvonne is also qualified as an Associate of The Guild of Professional Estate Agents

Sophie King
Residential Sales Administrator

Sophie has earned for herself a reputation for having the capability to administer a heavy workload of instructions and sales and at the same time deliver a high level of Customer Service, going that extra mile and making that extra effort to meet the Tankerton's Team Standards.

Sophie is also holds the qualification of Associate of The Guild of Professional Estate Agents.

Whitstable Office

Mark Waldron
Residential Sales Negotiator

Mark joined the Whitstable team in 2012, he truly understands the importance of Customer Service as he is a Guild Associate having successfully passed the examinations set by The Guild of Professional Estate Agents.

Mark brings not only a welcome youthful enthusiasm, but also business and sales experience which in just his first year has contributed to more buyers and sellers completing transactions sucessfully



Andrea Allen
Residential Sales Administrator

Andrea joined the Whitstable team in 2011 and is an Associate of The Guild of Professional Estate Agents, having successfully passed the examination

Andrea successfully performs the important task of Residential Sales Administrator, working to ensure the busy Whitstable Office operates smoothly.

Her success is evidenced by the increasing number of sales achieved by the office.


Herne Bay Office

Kieron Whiting M.N.A.E.A
Branch Sales Manager

Kieron joined our team in June 2008. He has established a reputation for getting results in the Herne Bay area, in a period which many have found challenging. His progress has been significant within the Kent Estate Agencies team offering a positive, professional service to both Sellers and Buyers.

Kieron brings enthusiasm, 100% commitment to customer service and a willingness to go that extra mile, to achieve his goals and that of his clients. He has earned the Trust and Confidence of his Clients as confirmed by Customer Testimonials.

He has also been successful in achieving the NFOPP Level 3 technical award in residential property, as well as qualification of Associate of The Guild of Professional Estate Agents

Matthew Spencer
Residential Sales Negotiator

Matthew joined the Herne Bay team in 2011, in a very short period of time he has demonstrated his determination to deliver a high level of Customer Service.

Among his success is the achievement of the qualification of Associate of The Guild of Professional Estate Agents.

Mattie Pepper
Residential Sales Administrator

Mattie is the newest member of the team and has already won our respect with her honest approach to organising the sales administration of the office.

She has also successfully completed her initial training by achieving the qualification of Associate of The Guild of Professional Estate Agents.

Westgate Office
Gary Derbyshire

Branch Team Leader

Gary is married and has lived and worked locally in estate agency for the last 16 years.

He offers our clients a wealth of knowledge and experience and is a Qualified Associate of the Guild of Professional Estate Agents.

Gary leads the Birchington and Westgate Office team and considers his key objective is to ensure his customers enjoy a feeling of trust and confidence when dealing with his team. He is dedicated and determined to provide a professional property sales service.

Brendan Turner
Residential Sales Negotiator

Brendan joined the Westgate Team in 2011, and has already demonstrated his determination to deliver a high level of Customer Service by achieving the qualification of Associate of The Guild of Professional Estate Agents.

Brendan provides youthful enthusiasm and shares the teams' determination to bring buyers and sellers together and to help them make successful sales and purchases.

Mary Keavney
Residential Sales Administrator

Mary has been a valuable member of the Kent Estate Agencies team since 2009 and is Qualified as a Residential Sales Administrator, having been successful in achieving the qualification of Associate of The Guild of Professional Estate Agents.

Mary has a keen sense for getting it right and works consistently to a high standard of Customer Service, which is evident by the results she achieves for both her Sellers and buyers.

Mary has consistently shown that she is particularly successful at getting sales to completion

Claire Hallett
Residential Sales Administrator

Claire has earned herself an important position in the Westgate team which she joined in 2009 she is Qualified as a Residential Sales Administrator, having been successful in achieving the qualification of Associate of The Guild of Professional Estate Agents.

Claire takes the provision of a high standard of Customer Service as an important achievement and is the backbone of the sales administration of the office.



Local Map
Note: The pin shows the centre of the branch's postcode, and does not pinpoint the exact address.