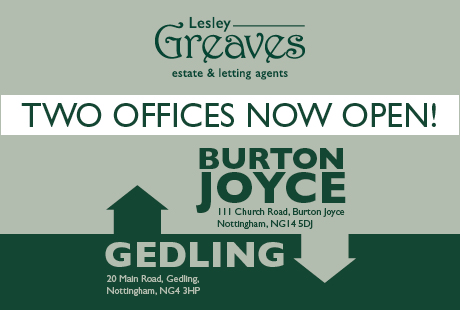 Title
WHY NOT USE THE ESTATE AGENT WHO CARES?
paragraph

THE ESTATE AGENCY WHO CARES!

At Lesley Greaves Estate and Lettings Agents we embrace change and are constantly challenging tradition because we have a strong desire to improve the way our business operates.

We keep in touch with new marketing tools and use both online and offline channels to reach as many potential buyers as possible. We are renowned for our success, dedication and hard-working reputation which has over time built a strong company that is dedicated to achieving results.

Ultimately, we have built a name that you can trust and ensures we receive local and national interest. With a dedicated team we pride ourselves on delivering a personal and professional service to all our clients, offering the client a choice of how they want their property to be marketed.

Our bespoke and innovative marketing approach combined with our personal on-to-one service, ensures you and your property get the service you deserve. Our aim is simple: to provide the best possible service, assist you from start to finish and communicate regularly throughout the whole process whatever your property matter..... Why not use the Estate and Letting Agent who cares?

paragraph

Why use Lesley Greaves Estate and Letting Agents to sell your property?

Our staff are trained to know all the finer details about your property and its location, but more importantly about your individual situation, for example if you are looking at moving quickly etc.

We are dedicated to selling your home as quickly as possible and to achieve the best possible price for you. We ensure your property is seen by all local and national clients that are looking to purchase.
Contact us