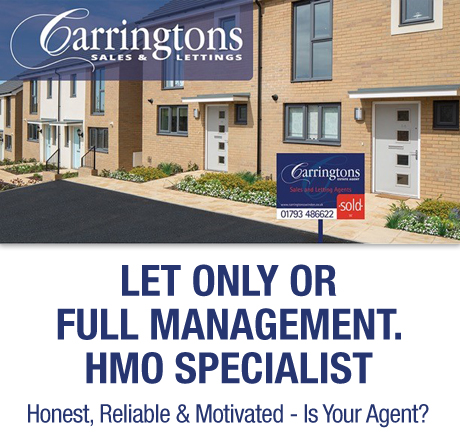 paragraph

Carringtons was opened in 2006 by Paul Nicholls and Keith Angell. We're located in a modern office on Commercial Road, Swindon. If you fancy a chat about your property why not pop in and see one of our friendly staff, you might even get a cuppa.

We have over 800 happy landlords and tenants in the Swindon area and we're responsible for a truly diverse range of properties, from studio apartments to 5 bed luxury houses.

In 2011 we were voted Best Estate Agent in Swindon by the readers of the Swindon Evening Advertiser and also won the Service With A Smile award for our customer service. I reckon we would win it again but the Adver hasn't run it since then.

paragraph

We're independant, to us you're more than a number on a corporate spreadsheet. We appreciate that we are in a service industry and we never forget who we are working for. The desire to offer great customer service is as important to us now as it was when we first opened our doors.

We appreciate that moving is a busy and exciting time and we're here to make sure the experience goes as smoothly as possible by giving you all the help you need.

We use the latest computer technology to ensure that everything goes as smoothly as possible, but the company's biggest strength is the genuinely warm, friendly, professional and honest approach that we offer all of our clients.




paragraph

Make Your House Stand Out From The Crowd

We use the latest technology to make your property stand out from the "usual" agents. We know that the photos of your house are the first things that people see. They say a picture paints a thousand words we believe a great photo can let a thousand houses.
Contact us