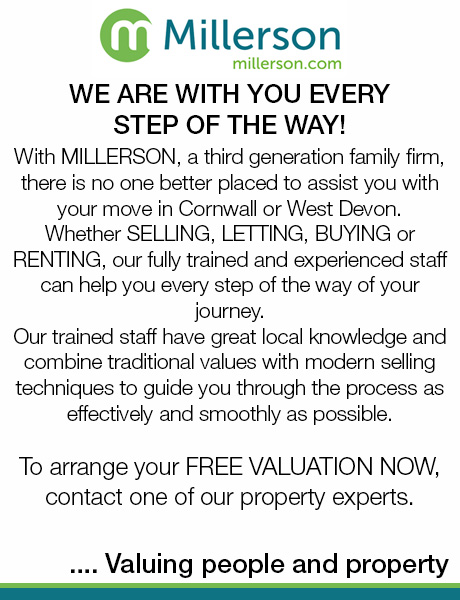 Title
Welcome to the Millerson Launceston Office
paragraph

.......................Valuing People and Property

paragraph

Returning Clients and Recommendations

Millerson have been successfully selling homes in Launceston since 1994 as a result of staff dedication and commitment, working extremely hard to provide the highest standard of service to both vendors and buyers alike with honest and professional advice to all involved. Millerson have become a reliable and trustworthy household name in Launceston, which is recognised and rewarded through tremendous support from returning clients and recommendations.

paragraph

As a team we take pride and care striving to keep both vendors and clients fully up-to-date with the day to day movements within the market place, ensuring no opportunities are missed for sellers or buyers. With a hands-on personal approach we work closely with our offices in Liskeard and St. Austell, as well as the company's nine other offices and the Mayfair Office's valuable support in London and the home counties. We also have links to over 1,000 estate agents across the country giving us a referral network for out of county buyers.
Contact us