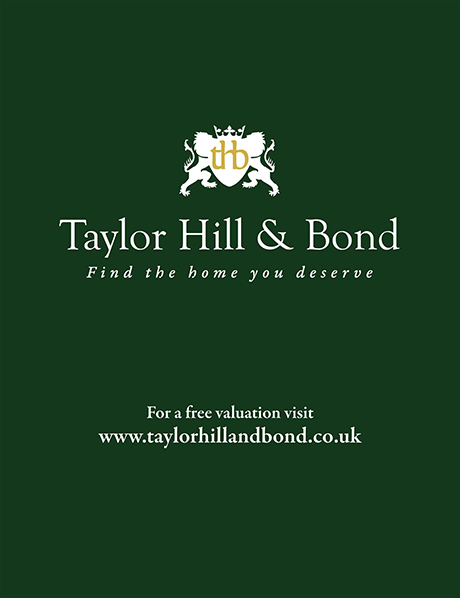 Title
What makes Taylor Hill & Bond different?
paragraph

Welcome to Taylor Hill & Bond operating with many years of combined specialist experience we are proud to provide our clients with the expert advice and tailored service they deserve. Our company culture is based around placing our clients' needs first and at the same time offering a superior customer experience. We have a passion for excellence and seek to add value and exceed expectations at every opportunity.

paragraph

Faster property sale or purchase completions

With our new Sales progression software we can move you faster!


We are proud to have been selected as one of the first agents in the country to trial a revolutionary new software called View My Chain which is proven to help speed up the time it takes for a sale to progress from offer agreed to completion.

It is the only data driven sales progression software in the marketplace which means that we can receive important data regarding your sale in real time enabling us to be far more response and also provide our customers the true facts regarding the status of their sale.

paragraph

Gain access to corporate relocation buyers

Our corporate relocation department works with both national and international clients moving into Hampshire.


In today's busy working environment there are fewer boundaries and there is a greater need for companies to relocate employees smoothly and efficiently.

The corporate services department can deliver:

• Motivated buyers with a need to move.
• Purchasers that often do not have a house to sell.
• A wider and more diverse audience.
• International purchasers.
• Purchasers beneffting from assisted move packages.

Among our partners is Brookfield Global Relocation services who manage over 60,000 relocations per annum from over 140 different countries.

paragraph

More exposure for your property on Rightmove

We provide our customers with a free Premium Display on Rightmove


It is a competitive market out there so we feel its important to give our customers every possible advantage which is why we provide free Rightmove Premium Display's that can really help boost your property's marketing exposhure with Rightmove's latest stats showing these displays deliver upwards of 20% more clicks!

paragraph

Exclusive London buyers for your home

We are a member firm of lonres.com





The number one system used by prime central London estate agents and property search agents to find properties for their clients.




LONRES is London's most detailed database of properties currently available and this system is accessed daily by over 3000 of London's top property professionals.

Your property will be seen and downloaded in over 1000 Estate Agency Offces every day by a network of professionals searching for properties that match their customer's requirements.

paragraph

Our telephone lines are open 24/7

Our telephone lines are open 24 hours per day meaning we will always be on hand to recieve an enquiry about your home.


Recent statistcs from Rightmove show that the busiest times for weekday property browsing online is between 6pm and 10pm when most of our competitors are closed. This is why all Taylor Hill & Bond telephone lines are open 24 hours per day so no matter when a customer decides to call they can speak to a real person and discuss your property or book an appointment.

paragraph

We are are excited to announce the introduction of the next generation immersive media for the property industry, the Matterport 3D Showcase.


A completely new form of immersive 3D media that invites you to explore a property as if you were really there and offer a total sense of how a home fits together.


The Matterport Pro 3D Camera is a next generation device that captures colour and depth. Leveraging cutting-edge technology and powerful cloud processing to quickly make immersive digital experiences out of real-world environments.

Using the proprietary Dollhouse View and a Floor Plan view the 3D Showcase easily allow the viewer to navigate their way entirely through a property, using only their mouse, keyboard or finger on smartphones and tablets.

Photo galleries, 360° panoramas, and fly-through videos can lack the perspective and feel that home buyers and sellers crave. The 3D Showcase uses the very latest technology to capture fully responsive property tours that work seamlessly on mobiles, tablets and computers with load times rendering very quickly.

paragraph

Premium Professional Photography

First impressions really do count so for clients seeking an even higher standard of photography we offer subsidised access to a premium photography service.


We work closely with a market leading national firm of photographers delivering a highly skilled and polished product to really help your home stand out. Taking particular care over lighting and camera angle as well as the use of elevated photograph equipment we are able to fully capture your homes best features.

Whilst our high spec camera equipment plays a part in the results we achieve, it is more about composition, lighting and most importantly an eye for detail.

We believe that every property brought to the market irrespective of size or price should be showcased to its full potential. Our photographers pride themselves in finding creative ways to ensure that this is achieved.

paragraph

We are full members of the NAEA

Did you know that there is no mandatory regulation of estate agents and the idea that "anyone can be an estate agent" is not far from the truth.

We joined the National Association of Estate Agents voluntarily to demonstrate transparency and ensure we are at the forefront of developments in the industry and to provide the very best moving experience to you - we have nothing to hide!

by using a NAEA qualified estate agent you are guaranteed to be consulting with a professional agent who can give you up- to-date advice and guidance.
Contact us
Check out our available properties
You can see the properties we're currently marketing for sale by clicking the button below:
View properties