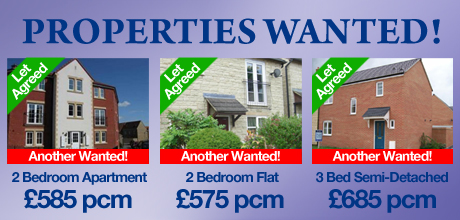 Title
THE PROFESSIONAL INDEPENDENT LETTING AGENT
paragraph

YOUR FRIENDLY LOCAL LETTING AGENT

WE DON'T SALE ! WE ONLY LET

The Total Letting Service are a well established Family Run Regulated Letting Agent in Chippenham renowned for the quality of properties and service provided to Landlords and Tenants.

A local company established over a decade ago to provide Landlords and Tenants with a professional agent who specialise in residential letting , our experienced staff can provide advice on all aspects of letting .

The Total Letting Service have 3 branches with each office covering approx a 15 mile radius. Areas and town covered include the Chippenham area and surrounding villages , Trowbridge, Westbury, Warminster ,Bradford on Avon, Holt , Melksham including all the villages in between!

As an ARLA registered Independent Specialist Letting Agent, we provide a high quality professional and friendly service for Landlords and Tenants.

paragraph

WHY CHOSE THE TOTAL LETTING SERVICE

We can provide you with the professional quality service you expect from your Letting Agent with our friendly and experienced team in each office we aim to ensure the whole of the letting process from instruction to moving in a tenant is smooth and efficient.

Our experienced and professionally qualified staff are available to offer FREE advice on all aspects of letting a property.

paragraph

The Total Letting Service as Specialist Agents who only Let and manage residential property fully understand the requirements of our overseas landlords. We have many years experience within this specialist area and can provide assistance with all aspects of letting a property when moving abroad.

paragraph

THINKING OF LETTING YOUR HOME?

If you are considering LETTING YOU OWN HOME , we can help as we fully appreciate the importance of choosing the right Tenant and managing the property.

We have links with THE MINISTRY OF DEFENCE(MOD) and provide not only a professional service to our MOD Landlords who entrust us with their properties when posted out of the area or Overseas but are also favoured as the Agent to find suitable property on behalf of the MOD for personnel.

WE SPECIALISE IN COUNTRY AND VILLAGE PROPERTY

As we only let and property manage if you have a village or Country property you are thinking of letting , The Total Letting Service can provide the advice and professional service. We understand how these properties require careful management and carefully selected Tenants.
Contact us