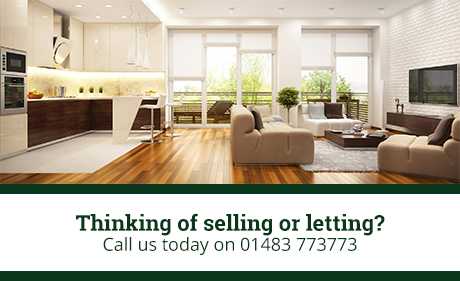 paragraph

We've been in Woking for a long time now! Andrew Waterfall and John Durrant started up Waterfall & Durrant back in 1992 having both worked for a large national chain of estate agents. Disillusioned with the way large firms made it difficult for local branches to provide a top quality service to their clients in the 1980s, they joined forces and started out on their own, with the ethos of providing a good honest service which made them stand out from the crowd.

It immediately set them apart from other estate agents and the firm has been going from strength to strength ever since! A few years later Clive Kunkler joined the partnership and Waterfall Durrant & Barclay was formed. In 1994 Andy Davis opened our West Byfleet Branch and was joined by his partner Simon Smith in 2008 - they are a prominent force to be reckoned with in the area. With John & Clive retiring in 2005 & 2006, the firm quickly became known as Waterfalls, then in 2008 we launched our lettings service and Waterfalls Sales and Lettings was born. Today we continue to share the original ethos of Andrew and John, and pride ourselves on providing the best service possible to our clients. Andrew Waterfall is still very much a working partner within the firm, and is based at our Woking branch, together with his partner there, Natasha Fuoco. Andy and Simon still work out of our West Byfleet branch.

paragraph

At Waterfalls, we offer a personal service, not usually found in estate agency today. We have working partners in each branch, who are very hands-on with clients. Our staff are always highly experienced, and are generally able to overcome any potential hurdles you might be faced with during the process of selling or renting.

paragraph

We offer a completely transparent service; our clients are able to log in securely via our website to see day-to-day marketing activity on their property, where their property is being advertised, how many hits their property is getting from our website, check when viewings have been arranged for, obtain feedback on those viewings, and once the property is sold, they can even see a summary of how the sale is progressing. This service is very useful to absent vendors/landlords and is increasingly popular with those clients who cannot take telephone calls due to busy schedules.

paragraph

We always advertise in the local press with eye-catching advertisements, mainly with multiple internal and external photographs, showing each property off in the best possible light. We take care over what time of day we take external photographs to ensure that we are showing each property in its best light - literally! All our sales properties benefit from floorplans, no matter the size of flat or house. We also offer London marketing with newspaper advertising across central and south west London.schedules.

paragraph

We take customer service very seriously, which is why we are licensed agents, members of the National Association of Estate Agents (NAEA) and the Association of Residential Letting Agents (ARLA). All our senior members of staff are personal members of these organisations, as well as the firm itself. We are also founder members of the Ombudsman Scheme for Estate Agents; combined, these memberships provide buyers, sellers, landlords and tenants with the reassurance they need that they will receive only the best level of customer service. For landlords and tenants, we comply with the Tenancy Deposit Scheme (TDS), which means our tenants' deposits are safe and registered.
Contact us