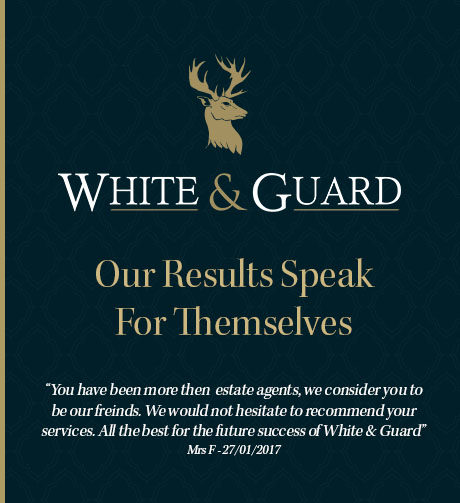 Title
Your Partner in Property

paragraph

We strive to provide the highest service levels and in order to achieve this we have assembled a diverse family of conscientious,dedicated and knowledgeable individuals,who are committed to a far more personal service.

paragraph

Consistency is key regardless of property size

Please contact us on 01489 893946 for a free market appraisal and valuation or visit our website www.whiteandguard.estate to see for yourself why we come so highly recommended by our clients.

paragraph

Steve White & Jason Guard:

"We put as much thought into building our work enviroment as we do into providing our clients with an effortless move."

paragraph

We are different..and it shows

Since 2007 we have continually invested in our business which has meant we have been able to provide our clients with the very highest service standards coupled with high quality marketing. In addition to this we have also invested in brand new state of the art offices, a full hd video website and a new look identity with new eye-catching' For Sale' boards...and of course not forgetting the continual expansion of the sales team.

Formally 'Whitehorn & Guard' which was first established in 2007 the company has become synonomous for outstanding customer service and achieving results for our clients. Although the team has grown rapidly the companies principals remain unchanged and professionalism, pride and commitment underpin everything we do.

At White & Guard we believe that reputation is everything, and it is the priority we place in people and the understanding we have for their needs and objectives that allows us to deliver exceptional levels of customer service with a proven history of getting results...quickly.
Contact us