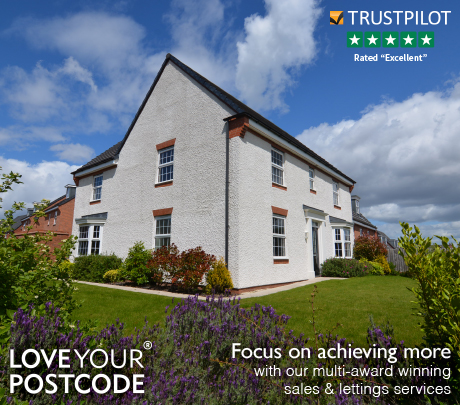 paragraph

This Year's Multi-Award Winning Estate Agents

If you're looking for a modern, yet well established estate agent with pedigree and a proven track record then look no further. Our business has been described as a refreshingly different approach that achieves great results in little time.

We've been managing thousands of property transactions successfully over the last 5 years, and successfully completing on the vast majority for both sales and rentals. We pride ourselves on great customer service and have been rated in the top 1% of UK Estate Agents by AllAgents.co.uk. A Multi- Award Group for Customer experience.




We pride ourselves on transparency, competitiveness, leading technology advantages and marketing to the greatest audience via offices/ online portals and local newspapers. Our service is based upon traditional estate agent values including marketing, free next day valuation service and we offer a property specialist to every client, with a direct dial extension.




We are regulated by The Property Ombudsman (CEARA).




Our property professionals will visit your property and provide a catalogue of options on the package that's suits you. Our specialists will produce property particulars including, wide angle photography, floor plans, measurements and virtual tours. Our teams have years of experience and between them have visited thousands of properties of all shapes and sizes, so they'll be able to offer any tips and advice that you may request on the day of the appointment.




We are pleased to confirm that we are currently rated as a top 1% UK estate agent for customer service in England and a UK top 10 most influential estate agent for social media & on line performance.

paragraph

TOP 10 REASONS TO CHOOSE US

1. Experience: We've been in business since 2009 and have experienced every conceivable eventuality . We only house working professional tenants and pride ourselves in building great neighbourhoods. Experience of managing over 700 properties across the United Kingdom.




2. Staffing Size: Our current staffing levels (23) can handle three times our current level of properties. We're gearing up for a phenomenal 5th year of business.




3. Success: We have successfully negotiated over 1,000 rental and sale property transactions in 5 years. A proven track record, so a long way in this results driven industry. Read hundreds of real reviews on-line now.




4. Fast: We receive 15 enquires on an average home. We provide 2 block viewings within 7 days. The property is generally under application within 10 days of being listed and occupied within 15 days.




5. Systems: We use award winning cloud based IT systems that are leading the industry and achieving greater levels of efficiency. Allowing us to pass on some of the savings.




6. Presentation & Design: Attention to detail is key in our profession. Which why will provide you with the very best members of our 23 strong team. We have our own professional photographers and designers in house.




7. Scalability: Three branches in Birmingham and actively looking for more acquisitions in the West Midlands.




8. Big achievers: We list thousands of new properties every year and only take on properties that are outstanding and superior in quality/ finish. Unfortunately, this does involve us refusing 50% of all properties being offered to our group. We will never ever take on something below average. That's our promise to our members. Which is why we now have over 1000 live premium members only prepared to move with our group.




9. Real-Time Feedback: Weekly or fortnightly updates and internal statistic reports with performance summaries on demand. Great communication is the real key to our success.




10. Fees: We charge competitive fees. We are certainly not cheap. We provide great value packages to fit our clients needs. We serve those that are seeking a more refined estate agent. Our fee are available to view on line http://loveyourpostcode.com/pricing/




TIP: Save yourself a great deal of money/ heart ache by selling and renting with our group.




Free consultation available on 08008620871.

paragraph

The small print/ microsite banner

We offer corporate lettings services to professional landlords with 3 or more homes provided to our group on a minimum guaranteed term of 36 month - 48 months. No fees. No management charges. A better investment all round.




Call our corporate account team on 08008620875.




For properties portfolios in London call and surrounding areas call 0800 862 0873.

paragraph

*

Love Your Postcode has calculated the average managed tenancy to last over 36 months. All new clients on our corporate package to receive a free £10,000 bond against contractual default.
Contact us