Written by Kevin Winchester – www.winchesterlettings.com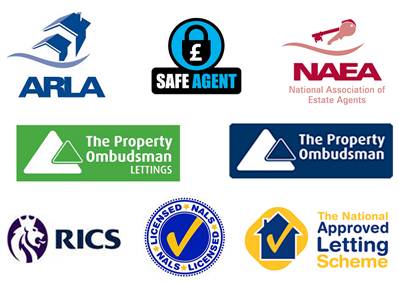 There are many good honest letting agents that this blog will not apply to, however there are also a growing number of companies that this will apply to.
Since the market crashed in 2008 there have been a number of new property rental companies sprouting up. Plenty of these agents have been offering very low fee services to entice landlords to use them; although in principal there is nothing wrong with this, the 'discount agents' seem to be the ones that end up costing landlords and tenants more.
The saying that applies here: "If the deal is too good to be true, then it's likely not to be true."
One of the misleading things that a rogue agent does is to make the consumer believe that you should use their services by using false advertising of belonging to a professional membership such as ARLA, PROPERTY OMBUDSMAN, NAEA, RICS and NALS. It is very easy for a dishonest company to copy and paste one or all of the above logos onto their website and marketing material without actually becoming a member.
If you are in doubt whether they are genuinely a member of a certain accreditation or discipline schemes then I would suggest you contact the membership they claim to be part of who will be able to confirm verbally if they are genuine members or will list all member agents on their website. If a lettings agent goes to these lengths to make a client believe they are a credible when really they are not, then alarm bells should be ringing!
An article on Letting Agent Today mentions about an agent that was found to have added professional membership logos to their advertising without actually being members; when they were challenged about it by Trading Standards they claimed it was an error and was junior staff that had done it without permission of the owner!
The other main problem which frequently appears in the news is the misuse of clients money i.e. rent and deposits paid by tenants to the lettings agents for landlords they manage. A public awareness campaign was launched recently called SAFEagents – an industry Kitemark for the consumer to show that the agency they are using holds Client Money Protection Insurance. I would urge all tenants and landlords to use agents that use this Kitemark and ask to see a copy of the certificate showing they have the correct insurance in place.
Unfortunately there is no real regulation for lettings agents which means that for the time being its buyer beware; check all paperwork for fees and charges and always ask for proper invoices and receipts for payments you make to a letting agent. Spotting a rogue letting agency is tough as the dishonest ones will cover up what they do. If you are ever in doubt I would suggest that you contact your local Trading Standards office or Citizens Advice who will be happy to investigate any suspect agents.
Winchester Lettings Group based in Bromley, Kent are members of NALS (Accreditation No: A2605), Ombudsman for Lettings (Membership No: L000385), SAFEagents (No:  S2767) we fully support an initiative for full regulation of the industry.