A guide to Shared Ownership and stepping on to the property ladder
Are you house hunting on a restricted budget and struggling to find your dream new home? There are now several options out there now for house hunters –saving for years, accepting loans from parents or purchasing with friends. Another route that is becoming increasingly popular is buying through Shared Ownership. You may have heard this phase bandied-around but may not know what it is.

Lisa Westerman, group head of sales at Plumlife, the affordable homes specialist, explains the process, the costs involved and how to apply.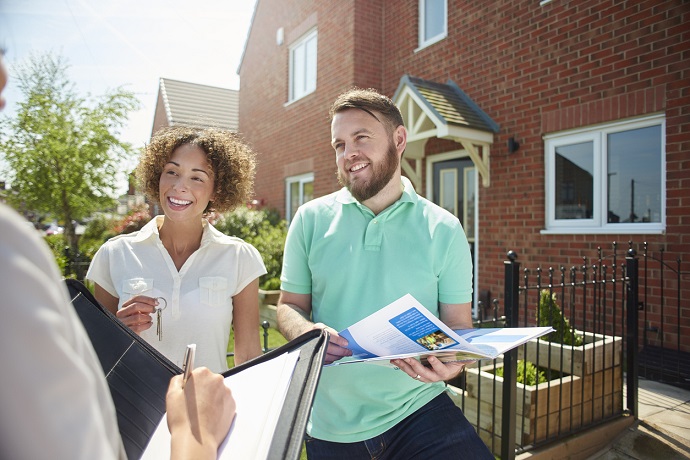 What's Shared Ownership all about?
Shared Ownership is a part-buy, part-rent government-backed scheme which usually allows first-time buyers to purchase a 35–75% share of a new home and pay rent on the remainder. This is great if you've found the perfect home but you can't quite afford to take out a mortgage on the full asking price. You will still need to have saved a small deposit this is usually around 5%.
The process
Imagine the home you want costs £200,000 but you can only borrow a mortgage of £100,000 because of your income and the size of your deposit. In this example Shared Ownership would allow you to buy half of the property and the organisation you're buying from would own the other half. You would then pay a small monthly rent on the 50% share you don't own and put forward a deposit from 5%. This leaves a maximum mortgage level of 45% (£90,000).
 You can then 'staircase,' your share in your property and buy more shares or even buy outright as your circumstances change.
 Who can apply?
Shared Ownership supports buyers who would struggle to buy a home on the open market. In order to apply you need to be a first time buyer, in permanent employment, live or work locally, or have family connections to the area you want to buy in. You must also have a total household income of up to £80,000.
 To get the ball rolling applicants should fill out a form on the Help to Buy website and contact a local sales team at an organisation offering properties for sale through Shared Ownership, such as Plumlife.
 Costs involved
As well as a 5% deposit, you'll need to pay for a reservation fee, mortgage valuation or survey, legal fees and stamp duty. You will also need to factor in the costs of moving home, for example hiring a removal firm.
 Becoming a home owner – a case study
Aimee Charnock, 32, is a first-time buyer from Rossendale. She works as a mental health nurse at the Royal Blackburn Hospital and recently bought a two bedroom house at Dale Moor View, Plumlife's development in Rossendale. Here she discusses her route to home ownership.
 She said: "The buying process was pretty simple. My father accompanied me on my viewing, I then chose the plot I wanted and contacted Metro Finance to set up my mortgage. They found one that was right for me and kept me updated regularly. I then contacted a solicitor, exchanged contracts and was ready to move in.
 "The house was priced at £140,000 and I bought a 35% share through the Help to Buy Shared Ownership scheme. I used my savings for the 5% deposit the lender needed, which was £2,450. Along with my mortgage payments I pay a small monthly rent of £209 on the 65% share I don't yet own.
 "I would definitely recommend Shared Ownership to other first time buyers. In fact I've told friends at work about the scheme and explained how simple it is."