Properties for sale

View
all properties for sale
from 360alicante, Alicante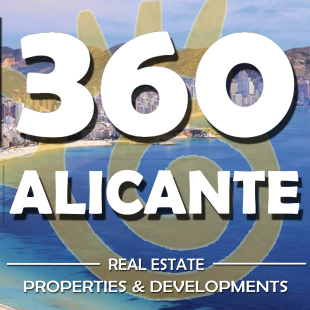 Our Company
360alicante.com | When you find an agent you totally trust, you will always achieve the best possible purchase, because that agent will be fully committed to you and to finding your dream home. He will dedicate all the time you need to personally accompany you on your search and listen to your requirements.
This peronalised service will include any adaptations, or problem-solving that might be necessary along the way and will make the buying experience an integral part of an enjoyable visit to Spain. A qualified, local agent, with the guarantee of recent references and feedback from other foreign buyers, is an essential part of the buying process.
David Allard personifies all these skills and requirements. He forms part of the new generation of online, bilingual, estate agents, who have access to a greater number of resources and can provide improved, personalised attention to a select clientele, across a broad range of European and Asian countries. David can pick you up at Alicante-Elche airport when you arrive and use his company vehicle to show you the best buys on the market, tailored to suit your needs. He has access to all the necessary legal advisors and links to Smart Currency Exchange to ensure you have access to the expertise of money transfer specialists.
360alicante is not only saleing properties in Alicante it is managing and giving legal advice to his clients in how to get the best of their investment or house. If you're thinking in retiring or getting the best of your money by renting the property 360alicante will explain all the process to you but also will work on your property for anything that it needs to be done. We like that our clients feel safe and have a close relation with they're agents for a better work.