Properties for sale

View
all properties for sale
from Calabrian Apartments Ltd, Kent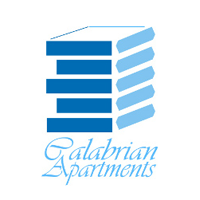 About Us

Properties for sale in Calabria

At Calabrian Apartments we offer you the chance to own your own home amidst the peace and tranquillity of the lovely Region of Calabria, located in the toe of Italy. It is largely undiscovered and offers stunning countryside and miles of beaches. It has lots of history dating back to Roman and Greek times and is well worth exploring. It also has several national parks with lakes offering lots of walks, and also skiing in Winter.

Why buy your second home in Calabria?

This Region offers some of the best deals in Italy and at prices you can afford. There are direct flights to Calabria with Ryanair starting from London, Brussels, Dusseldorf and Stockholm. You can also fly with other airlines via Rome or Milan with an onward flight to Lamezia airport.

What are the options?

• a refurbishment which you can buy and use in a matter of months from first viewing.
• a restoration where you can buy a property to renovate yourself.
• a newly-built property which may only require a fitted kitchen but otherwise will be ready for occupation.
• an existing property in good condition which you could move into straight away.
• an existing property which requires modernisation.
You can choose what you are looking for depending on how much work you want to do to a property and how soon you would like to use it and what is the best financial deal.

What is available now?

We have a range of properties – apartments, townhouses, country homes - old and new – on the coast or in the countryside – in a town or in a rural setting – just let us know what you are looking for or browse our listings to see what's on offer.
Support

Support is crucial to the buying process, particularly if you are not resident in the country of purchase. Support from the right people makes the experience of buying exciting and rewarding, rather than frustrating and disappointing.

We have extensive knowledge of what is involved in buying in Calabria, and with our contacts, we can offer guidance to the support you need throughout the process from viewing to completion, including legal support, money exchange and other services. We have a buyer's guide which explains what is involved in buying a home in Calabria – just contact us for a copy.