Properties for sale

View
all properties for sale
from Dubai, Elite Real Estate Brokers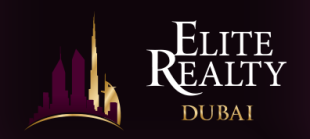 About Us

Elite Realty Dubai are the ONLY Bespoke Real Estate Company in Dubai 100% focused on the Off Plan and Newly Completed Property Market. One of our purposes is to offer clients an alternative to pensions and share investment, helping clients generate wealth through Overseas Property Investment for long term financial stability and retirement. Furthermore, purchasing off plan property via Elite Realty's recommended Developments will generate cash surplus via capital appreciation as well as rental income from 6% upwards.
From our Offices in Dubai our team of ALL British staff work with a network of property developers that we have conducted due diligence on to ensure:
The Development and Developer are registered with DLD (Dubai Land Department) and RERA (Real Estate Regulatory Authority).
There is an ESCROW Bank Account in place.
The Payment Plan is linked to construction.
These are the fundamentals when buying Off Plan properties in Dubai and ensure financial stability and peace of mind.
Whether you are looking for capital appreciation, rental income or personal use, our team of experienced and professional consultants are here to help you find the property that's right for you.
What you can expect from Elite Realty Dubai
· Highly Professional Bristish Sales Consultants
· Full After Sales Service
· Legal Guidance and access to reputable local lawyers
· Foreign Exchange Management
· Assistance in the marketing of your property for clients wishing to generate rental income
· Access via our network of property portals and fellow Real Estate Agents for those looking to sell in the future
. Totally unbiased advice ensuring you make the right purchase.
We do not charge our clients for our services as we receive remuneration direct from the developer for the marketing and sales of their products. There is no difference in the price of units or any advantage in going direct to the developer. For the best, unbiased and comprehensive advice, there is only one route; the independent route.