Properties for sale

View
all properties for sale
from IPN Castello, Umbertide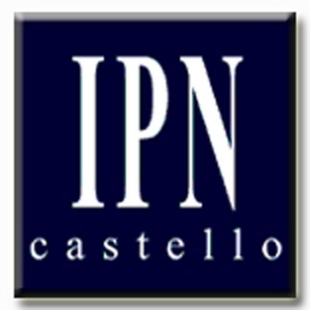 Italian Property Network has been providing a full property service in Italy for well over a decade. Located on the Tuscan - Umbrian border in the medieval town of Umbertide we are ideally located with easy access to Perugia, Forli and Florence airports. Most of Tuscany and Umbria are covered by IPN and a wide range of properties in all categories are always available.

IPN is registered with registered in the Perugia chamber of commerce thus ensuring a guaranteed service. IPN is directly linked to the cadastral offices enabling us to carry out full in-house searches on properties and agricultural land.
Our staff are bilingual; most of them having English as their first language.

The 'Italian Job', our sister company, provides a restoration service that is second to none. With years of restoration experience we have developed a system that really does give you the opportunity to upgrade, restore, renovate or even build a property from a distance. We have four teams of craftsmen who work exclusively with the Italian Job and all potential purchasers who intend to restore will have the chance to visit existing and completed job sites and we offer references from ALL our clients that have benefited from our services.

Our services

1. Present and accompany the client to a selection of suitable properties based on individual requirements.
2. If required, prepare a letter of offer in Italian with translation.
3. Negotiate the purchase.
4. Arrange independent survey of chosen property if required. (Survey fee not included in IPN Castello commission fee).
5. Verification of title for both buildings and for agricultural land if applicable.
6. Ownership of neighbouring land parcels and identification of any rights to purchase – prelazione.
7. Verification of permissions for any works carried out on a property.
8. Identifying the presence of any existing mortgages.
9. Checking any registered obligations or rights concerning the property that may prejudice your interests.
10. Upon a successful negotiation draft a compromesso in Italian with translation.
11. Acquire necessary tax codes for purchaser.
12. Open bank account if required.
13. Co-ordinate transfer of funds.
14. Effect the signing of the compromesso.
15. Arrange power of attorney if required.
16. Arrange and co-ordinate the signing of the final contract of sale and accompany the client to the bank and to the notary.
17. Transfer title of all utilities. (Electricity, gas, telephone).
18. Arrange insurance if required.
19. Provide an authenticated copy of the final contract of sale. (The original remains with the notaio).

We look forward to seeing you in Italy very soon for all of your purchasing and restoration requirements.