5 bedroom detached villa for sale
Italy - Gorizia, Gorizia, Friuli-Venezia Giulia
Offers in Region of

€580,000
like this property?
Call:
03339 391937
Key features:
Detached Villa set on 2300 sqm garden in beautiful Gradisca d'Isonzo.
Villa set over 3 levels and top floor is a self contained 2 bedroom apartment with separate entrance.
Potential for use as a boutique B&B with guests on ground and first floor.
Within walking distance of the town founded by the Venetians in 1479.
Situated in beautiful region of Friuli Venezia Giulia - Lonely Planet - Best in Travel 2016
Listed by the Borgh Italia association as 'One of the most beautiful small towns in Italy'
Full description:
Gradisca d'Isonzo, (GO), Friuli-Venezia Giulia

The villa is located in the village of Gradisca d'Isonzo which was founded by the Venetians in 1479 and the massive old city walls still stand strong in the centre of the village. On the third Sunday of each month there is a large antiques market in the beautiful city gardens and a traditional market weekly on Tuesdays and Saturdays. There is an historic castle and a theatre as well as many other facilities such as clothing stores, pharmacy, Cafe's to name but a few.. Gradisca d'Isonzo is also near enough to Trieste or Gorizia in order to attend performances during the main Opera season.

The property is well suited for those who love being in the countryside and yet near all necessary amenities as well as many historical and cultural places of interest. This property is perfect as a main residence whilst still offering many features which would enable conversion to a B&B. Guests could occupy the ground and first floor whilst still affording the owners their own residence in the second floor apartment. The village is located in the Province of Gorizia in the region of Friuli-Venezia Giulia, an area well known for its excellent wines and close proximity to both sea and mountain.

The village is included in the "List of the most beautiful villages of Italy". Approximately 200 of the most beautiful villages and small towns across Italy have been listed by the Borgh Italia association, in an effort to help preserve them, to highlight the range and diversity of Italian rural and historical culture and tradition, and to help preserve their unique environments that each of these italian villlages and towns has to offer.


MAIN VILLA OVER GROUND AND FIRST FLOOR
The Villa is an elegant structure featuring terrazzo floors and cast iron balustrades on the balcony. It is set within a large tree filled garden measuring 2300 sqm and is a short walk from the historic village center. The interior is filled with light due to the many windows and a favorable orientation to the sun.

Ground Floor
- The main entrance which has a marble floors and a beautiful stone staircase for access to the first floor.
- The living area consisting of three large reception rooms
- Kitchen with access to cantina- tavern and the service rooms
- Direct access to garden from the living room and the kitchen
- Access to cellar
- Bathroom

First Floor
The first floor features wooden floorboards and lovely views from the windows from which one can admire the ancient walls and the Venetian towers of the village.
- 3 Bedrooms,
- Large bathroom
- Laundry
- Study
- Storage room
- Patio with wrought iron balustrades
- Balcony


APARTMENT ON SECOND FLOOR
The second floor apartment is also characterized by a lovely light filled interior due to the orientation to the sun and measures approxiamately 125 sqm. The apartment requires some modernisation.

Second floor
- Entrance
- Dining room
- Living room
- Kitchen
- 2 Bedrooms
- 2 Bathrooms
- Guest wc

OUTSIDE
- Gardens in excess of 2300 sqm
- Storage shed.
- Sufficient space for guest parking if used as B&B


Ownership Details/Contractual Obligations
The property is owned by a private individual and therefore the sale is subject to property registration tax, calculated on the land value at 10% if purchased as a second home, or 4% if the purchase of the property is the main residence.

Places of Interest nearby
Trieste Airport - 11.3 kms via A4/E70 route travel time 19 mins (Toll Road)
Trieste City - 49 kms via A4/E70 (Toll Road)
Castello di Spessa Golf Course - 8 kms
Grado Sea resorts (Island of the Sun) - 30 kms
Grado Golf Course - 30 kms
Zoncolan Ski resorts - 114 kms
Venice - 120 kms
Slovenian Border - 22 kms
Croatian Border - 55 kms
Austria - 140 kms

For many more reasons that make Friuli-Venezia Giulia so spectacular, try the local tourism website:
http://www.turismofvg.it/Home

Von Urban is celebrating it's 5th year as agents in the international property market. Our comprehensive service includes:
* Assisted viewings with an english speaking agent
* Referral to reputed solicitors, notaries, currency solutions and mortgage consultants, if required
* Collection and return to and from your hotel to property location/s for viewing, if required

For further details regarding the buying process in Italy, please contact us at:
Mobile: +44 (0) 7798518211
Email: ulricka@vonurban.co.uk
Web: www.vonurban.co.uk



Nearest Airports*
Trieste-Ronchi dei Legionari (International), 10.8 miles
Marco Polo (International), 68.5 miles
Treviso (International), 70.9 miles
*Distances are straight line measurements. This feature is currently in beta.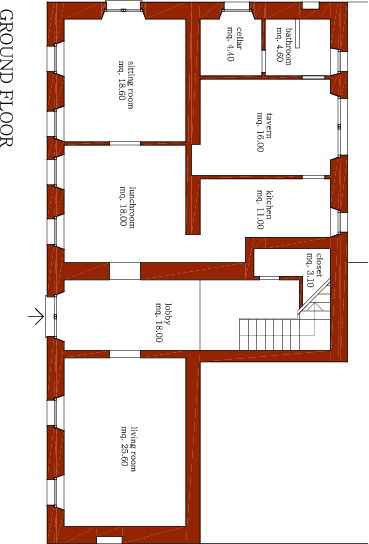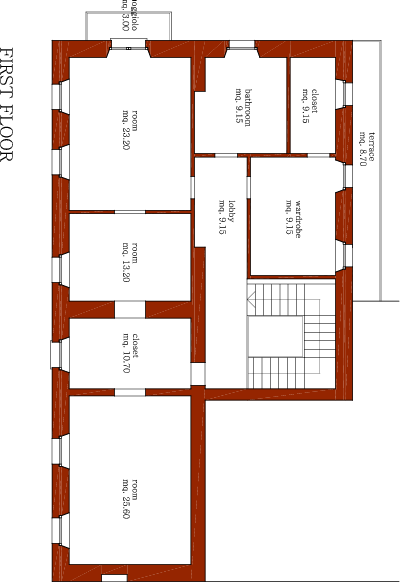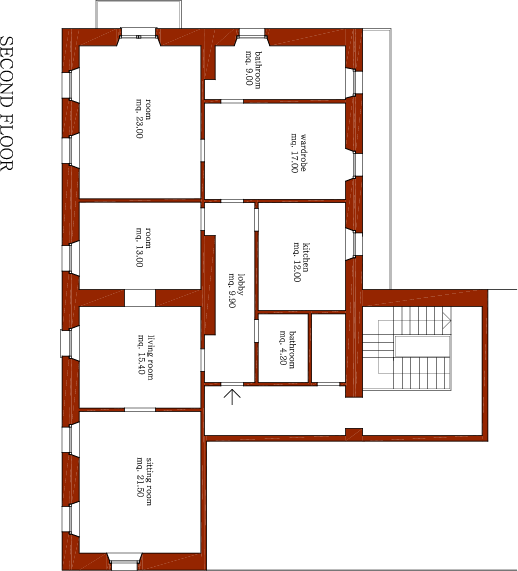 Virtual tour