3 bedroom detached house for sale
Bulgaria - Ruse, Byala
like this property?
Call:
03339 396753
Key features:
reference number KR063
Price in EURO -3900
big basement
altitude - 300 meters
fresh air without any pollution
Brits in the village.
Fishing , Hunting , country tourism
700 meters from the house is a small lake
3 km from swimming pool and big lake.
Full description:
Important - all the changes in the price stated in GBP £ , is due to the
devaluation of the GBP with more then 20 % . The price in euro is the same.

We are pleased to offer this real bargain property. House of 80 sq.m. and land of 1300 sq.m.
Video tour available

Solid stone and brick house- 80 sq.m. in the rural part of Bulgaria.The house is situated in the center of a quiet village. Three big rooms , kitchen .
Big basement - 40 sq.m.


Garden - 1300 sq.m. - nice square shape , very private .

The property is situated in village of Bistrenci , Byala municipality , Ruse district.

Bistrenci is situated 4 km from the main road Ruse - Byala - Varna. Population is 700 - 750 people . altitude - 300 meters . The air currents change it's ways 300 -400 times during the twenty-four hours . That's why the village offers a fresh air without any pollution . Brits , Scots , Belgiums and German in the village .

Area - good for all kind of activities - Fishing , Hunting , country tourism , wallking in the wonderful nature .
700 meters from the house is a small lake.
3 km from the property is village of Pet Kladentsi , there you can find couple of guest houses with brand new swimming pools where you can go dayly after paying entrance charge - 1,5GBP.
There is a big lake offering prof. fishing again after paying a entrance charge . Restaurant with home made fish soup , and fish dishes from this lake - very cheap prices .
Byala is just 10 km away , and it's offer all you need from city type of life. Byala is second larger city in Ruse district and is municipality center , population - 15 000 people.

in Byala you can find -
-Big Hospital
-Main Police station
- Caffes
-Restaurants
-All type of social live
-Football club
-Swimming pools
- Big supermarkets


The village offers all basic utilities needed for the every-day life, such as food shops, post office, local pub, bus services, Very good road infrastructure - the road to the municipality town of Byala was renovated this spring. Good area with investments ,to improve the life standard


Important - The solid price of all our properties is the one in Euro . For 18 years Bulgaria is in Currency Board . Rate of the euro is fixed - 1.95583
Selling price is Euro, not pounds. GBP price is for reference only and can vary daily and will be calculated at the day of signing of preliminary agreement !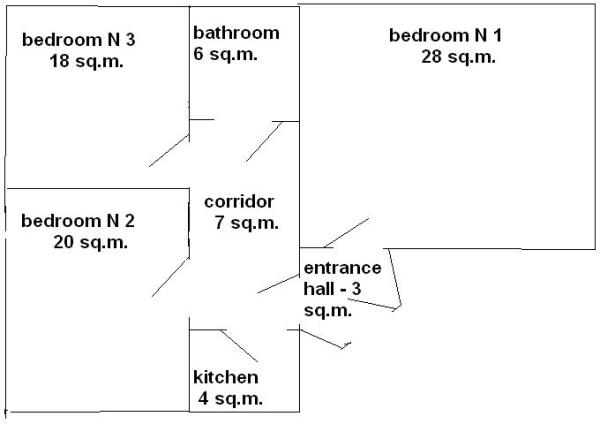 Video tours