4 bedroom flat for sale
Offers in Excess of

£185,000
Brazil - Recife, Pernambuco
like this property?
Call:
03339 390284
Key features:
Well presented, must be seen
Fully equipped kitchen with gas cooker and utility area.
4 bedrooms (3 air-conditioned and fitted wardrobes), two en-suite shower rooms and two additional shower rooms, all with basin and WC.
Spacious Balcony/patio with adjacent plant gardenTerrace
Rooftop barbecue/party area and communal swimming pool with panoramic views of Boa Viagem district and the sea
Spacious lounge and adjoining dinning area,Curtains, light fittings are included
2 private parking spaces, only 2 apartaments per floor
24HR security/house keeping/365 days maintenance
Close to amenities & schools, beach and theatres
Fully furnished with bespoke fitted wardrobes, cupboards and two main entrance doors. All pieces of furniture from Italy, England and Brazil are included.
Full description:

Fantastic opportunity to buy your property in Brazil

Virtual tour of the apartment on request


AN IMMACULATELY PRESENTED, FOUR BEDROOM FLAT, SET IN BOA VIAGEM BEACH, POPULAR LOCATION, OFFERING FLEXIBLE AND VERSATILE ACCOMMODATION, IDEAL FOR THE GROWING FAMILY.

An internal inspection e.g. whilst on holiday is recommended to appreciate the delightful interior, which is enhanced by spacious sitting and dining rooms, bespoke front and back doors, spacious terrace with private and low-maintenance garden and street views.
This location is ideal for European owners, having direct flights to and from many major European cities.


Buy direct from the owner with no state agency and no commission, hence the reduced price/ £185,000 for quick sale (Fully furnished)

Seller: Marcio Santa Rosa
About Golden Tower
Address: Rua Major Armando de Souza Melo, 216
Boa Viagem beach Cep 51130040
Recife
Brazil
Property Basics
:
Private area: 188.52m2 including parking spaces
Living space: 113.00m2
Year of construction: 2000
* 4 bedrooms, 2 en-suites and 2 separate shower rooms
* First floor but (Third floor equivalent from street level)
* Kitchen, through sitting-room and dining-room, terrace, utility area
* Garden, reception area, staffed electronic entrance gates with CCTV
* Two private parking spaces/ two lifts/elevators
* Private communal facilities including playground, large rooftop pool (approximately: 12x24 ft / 3.6 x 7.3m) and barbecue/party area
Interior Finishing
:
* High level dark glass patio doors and windows
* Finished throughout in high quality Portobello ceramic floor tiles
* Bathroom and kitchen finished in floor-to-celing high quality Portobello ceramic wall tiles
* All basins housed in solid granite worktops
* Shower cubicles finished with dark glass
* Tastefully wallpapered throughout, with English design
Walk-through floorplan (attached) for the property
:
Impressive entrance sitting room with full-width, non-rust patio doors, decorated with English wallpaper and sophisticated and solid Brazilian wooden furniture. Well-appointed and breezy dining room. Long hallway leading left to large house shower room; 3 air-conditioned, spacious and well-lit bedrooms with fitted wardrobes and large celing-height windows. 2 of these double bedrooms have en-suites.
Walking back through the hallway towards the right is a well-equipped kitchen with gas cooker, freezer, fridge, microwave and glass breakfast table with two chairs. 16 wall-mounted cupboards, providing plenty of storage space. Behind the the kitchen, you will find a utility room with washer and storage area. Fourth bedroom with local shower room (can be converetd to en-suite) and option to open up this sleeping area main hallway. (Dividing walls can be removed to allow 4 different layouts).
Main Features
Magnificent Lounge: A light and airy room with dark glazed window and dark glazed patio doors.
Terrace: Private and tropical garden, street views and protective net for pets and children
Spacious Dining room: Decorated with English wallpapers and solid Brazilian wooden dining furniture.
Reasons for buying this property
Buy directly from a British/Brazilian owner based in England to give you peace of mind. Reliable assistance and information on Brazilian legal processes with help on matters concerning deeds and purchase.
* No chain involved
* Great Location
* Reduced price offering great value for money
* Improved throughout, resulting in an immaculate, well-maintained property
* Good investment for rental buyers
* Fully furnished with bespoke fitted wardrobes, cupboards and two main entrance doors
* Sophisticated, solid Brazilian wooden furniture throughout property: King beds, dining-room and sitting-room furniture and etc
* English homeware/decoration including: ornaments, lighting, curtains, cushions & spreads
* Kitchen appliances fitted and ready to use
* Spacious, breezy, bright dining-room/sitting-room with floor-to-ceiling, patio door/window
* Enough space to comfortably accommodate owner's family and visiting relatives/friends.
* A proud property to call your own, ready to accommodate you, without any additional rennovation needed
* Cheap cost of living compared with UK. Exceptional value for money
About Boa Viagem and the Surrounding Area
Ideal for buyers looking for a permanent holiday destination/seasonal letting or permanent family residence, Boa Viagem beach is a privileged southern zone of the city of Recife, State of Pernambuco, in the North-Eastern part of Brazil and projecting out into the Atlantic Ocean. This makes the area one of the closest to Europe of all South American locations. Its modern Gilberto Freyre international airport, also provides an easy gateway to other Brazilian cities and South American countries and is only 35-40 minutes by car. The neighborhood has one of the most visited beaches in Northeastern Brazil, Boa Viagem beach. Thousands regularly gather on these wide sandy beaches that stretch for 8 km (5.0 mi), the longest stretch of urbanized seafront in Brazil; its coastal reef calms the waves and helps keep the water at 25 °C (77 °F).
The neighborhood of Boa Viagem is the most populated in Recife with 100,388 inhabitants. It had the highest human development index (highest human development index in 2000 with 0.964, (equal to or greater than the indexes of some Scandinavian countries, Japan, and Canada). This upper-middle class district acts as the center of the city's social life. It hosts one of the biggest shopping centers in Brazil and South America-Shopping Center Recife with 465 stores and nearly 2,000,000 square feet (190,000 m2) of area. Boa Viagem's two exquisite shopping venues are Shopping centre Recife and Shopping Rio Mar. There are also other supermarkets and several other stores only a few minutes' drive away.
Nearer to home, there is a selection of restaurants and eateries, offering a variety of different cuisine, from all-you-can-eat-buffets and rodizio barbecues to more sophisticated dining experiences. The promenade is dotted with kiosks, selling anything from Açai smoothies and coconut milk to delicate empadas (delicious savoury pies).Most of Recife's best hotels are in Boa Viagem, as well as many outdoor cafes, restaurants, and a lively nightclub scene. Every night, Boa Viagem beach is lit up, allowing bathers to swim at night and attracting many young people.
Golden Tower's friendly and welcoming neighbourhood will make the new owner feel at home. Located in a pleasant, tarmacked, quiet, safe and well-lit street with easy vehicular access, it is within easy walking distance to buses, trains and taxis and a stone's throw to the beach, Dona Lindu Park, theatres, cafes and restaurants.
Monthly costs for maintenace charges are approximately £200. However, the apartment can be easily rent for £100-150 per day during the low seasons and twice this price during carnaval, eastern and new year holidays. The location is ideal for customers on Holiday or Business trip.
Other Tourism Information
* Climate and long summer make it easy rent out property all year round
* Perfect weather - no hurricanes, no earthquakes, and warm sunny weather all year round
* Summer lasts from November until May. Annual air temperatures between 22º and 32º
* Sea temperatures between minimum 22º and maximum 29º
* Boa Viagem is near to the historical Olinda town and Porto de Galinhas
* Recife hosts the best Brazilian free-street carnival: Galo da Madrugada
* Recife proudly boasts two paradisiac islands: Itamaraca and Fernando de Noronha
How to buy property in Brazil
Today Brazil ranks as the 13th largest economy in the world, following a recent boost in GDP. And such growth is set to continue, with the nation's economy predicted to become the fifth biggest on the planet by 2035. Such figures bode well for investors, though with the global recession biting there is a degree of caution that should be exercised. Brazil has found itself suffering from the downturn almost through no fault of its own, but is feeling the effects all the same. Government measures to try to head off the worst of the recession by promoting strong growth and reducing debt burdens has created some inflationary pressures. As a result, rental yields in many areas are now below the level of inflation, reducing the attractiveness of rental investments.
However, many investors are choosing Brazil for potential capital growth rather than rental yield. Some areas of North Eastern Brazil, especially around Pernambuco, Recife and Bahia, Salvador have been attracting as much as 20 per cent annual capital appreciation over the past few years - and other areas are expected to rise at a healthy rate too. When the global economy makes it out of the darkness of recession, Brazil should be able to continue this development.
Tourism development should also continue in the future - Brazil has only had a Ministry of Tourism to promote the country as a holiday destination since 2005, so there still be plenty of scope for growth there.
Anyone looking to buy property in Brazil will find this how to guide useful.
Consider the reasons for buying property in Brazil. Tourism is a new industry in Brazil, increasing by 30 per cent in the last year alone, and the property market is hot on its heels. And, despite being rather new on the international property-buying radar, this South American country seems to be ticking all of the right boxes for investors, holiday homers and retirees alike. A diverse landscape, rich culture, idyllic climate and affordability (the cost of living in Brazil is just 20 per cent of the UK) are just some of the reasons why British buyers have started flocking here - but property prices are the reason they are staying.
While the initial flood of interest in property in Brazil was from the investment market, buyers are now seriously looking for holiday homes and potential retirement destinations for the future as flight connections from the UK improves and flight time is down to around 6 hours. Though the Brazilian economy itself has been relatively well-managed, leaving the country with some currency reserves as the government saved during the good times, the effects of the global recession are still being felt. Association with US and other international businesses has hurt the economy, though certainly not to the same extent it has elsewhere in the world. When the world begins to clamber its way out of the downturn, Brazil should be in a good position to come to the fore.
Be aware of the popular property locations in Brazil. The popular carnival city of Rio de Janeiro boasts 45 miles (72 km) of white beaches - including Copacabana - meaning that it is popular for sure-fire tourist lets. Meanwhile, Sao Paolo is the government and financial centre of the country and, at an 11-hour flight from the UK, promises good business lettings. However the best potential for buying property seems to lie in the northern beach resorts. The natural beauty of these areas have been complimented by a range of high-quality developments and inward investment, meaning that capital growth is on the up. But a purchase here isn't all about money - some of the purest water and cleanest air in the continent has been found here, while the city of Natal and Recife boast the highest quality of life (and the lowest crime rate) in the nation.
Know the legal issues. Brazil is perhaps one of the few emerging markets that allows foreign buyers to own both land and property in their own names on a 100 per cent freehold basis - making the buying process relatively straightforward. However, before you can buy a property in Brazil, you must obtain a CPF (Cadastro das Pessoas Físicas) number, which can be acquired via the Brazilian embassy in the UK for a small fee (around£10). Once issued, this tax registration number will enable you to open a bank account and apply for utilities, although, perhaps its main aim is to register the amount of capital that you are planning on bringing into Brazil. It also allows you to repatriate your funds should you decide to sell your property.
If you are buying a home that was built after 1973, it will come with a legal document know as a Matrícula. Similar to title deeds, this document lists a detailed property description, all previous owners, the boundary details, any outstanding debts and all legal, financial and judicial transactions relating to the property.
Understand the property buying process in Brazil. The purchase process in Brazil is relatively simple once you have obtained your CPF (taxpayer identification) number, however it is crucial that you seek the advice of a good, independent lawyer. This is especially true if you are buying a resale home, as checking for clean title can be a complicated and painstaking process. Once all of the relevant searches have taken place you will need to open a local bank account, as the purchase funds must be visibly traceable from the buyer's bank account into the vendor's. In addition, all monetary transactions will need to be registered as a foreign investment with the bank of Brazil, but this cost should be covered in your legal fees.
You will be required to pay a deposit of around ten per cent when you have had your offer accepted - although this figure can range from five to 20 per cent. The balance is paid on completion, and the entire process is overseen by a notary. Even though all contracts are processed in both Portuguese and English, it is advisable to hire a translator if your solicitor isn't fluent in both languages.
Finance your property in Brazil. Currently it isn't possible to get a Brazilian mortgage, therefore the most common way to raise finance is to remortgage a UK or other country property in order to release equity. However, the domestic mortgage market in Brazil is reforming and developing, and with the levels of foreign interest in property purchases in recent years, it is entirely possible that finance for foreigners will become available at some point in the future.
Be across the fees and taxes. In total, fees and taxes come in at around seven per cent of the purchase price. This is broken down into legal fees of two per cent, stamp duty of two to three per cent (depending on the price of the property) and registration fees of two per cent. Estate agents fees of up to six per cent are paid by the vendor. Once you have obtained your CPF number, you will automatically become liable for income tax if you rent your property out - this operates on a sliding scale of 15 to 27.5 per cent.
When you come to sell your Brazilian home, you will need to pay capital gains tax - again this works on a sliding scale of 15 to 27.5 per cent. This is calculated on the difference between the final selling price and the registered buying price - less any maintenance fees and travel costs. Be aware that the registered buying price is set by City Hall, and therefore may not be a true reflection on what you actually paid. However, if you are planning on reinvesting the profit back into a Brazilian property, then you will generally be exempt from CGT.
Have the right visas, residency and work permits. If you wish to obtain a permanent residence permit you will need to prove that you have funds in excess of US$50,000 (£32,300), but even then this visa is only issued on a five-year conditional basis. In order to re-validate your visa you must show the Federal Police how you have invested in, and therefore improved, the local economy. However, if you are planning on employing Brazilian staff, whether in the home or workplace, then this initial investment figure may be reduced.
Meanwhile, if you are thinking of retiring to Brazil then you must be over 50 and receive a monthly pension of over $2,000 (£1,292) per calendar month. Of course, if you are only planning to stay in Brazil for short periods of time, then a tourist visa will suffice. Tourist visas forbid you from working, and you are only allowed to stay in the country for up to 90 days. You will also need to produce a return ticket on arrival.
Consider whether to new-build or buy a resale property. The new-build versus resale argument in Brazil really boils down to the traditional mantra of location, location, location. If you are after a city abode then a resale property is likely to work well - simply because all of the good plots were snapped up years ago. Serviced apartments are proving popular in the urban areas as buyers - and their tenants - can then benefit from hotel services coupled with the privacy of their own home. If buying in city however, ensure that your property is located in a safe and reputable area.
Meanwhile, new-build homes are far more prevalent on the coast, where two-thirds of the country's population reside. These modern developments complement the existing hotel complexes, and local facilities and amenities, that come hand in hand with beach life - making such a purchase suitable for short-term lets. If you are willing to look further inland however, you may find building your own home an attractive option, as both land and labour are reasonably priced.
Be knowledgeable about Brazil's health, education and transport facilities. Brazil's Joint Health System is one of the largest public health networks in the world, however health care varies dramatically from region to region. As in any county, most of the cities have enough doctors per head, but once in the rural areas this figure can decrease dramatically. In total, Brazil has over 200,000 physicians and around 16,000 hospitals and medical centres. Despite this, it is recommended that you take out comprehensive medical insurance before travelling. Many Brazilians themselves opt to take out private health insurance, and there are many policies to choose from - including BUPA.
Education is divided into three levels, with several grades in each. The first educational level, known as fundamental education, is free for everyone (including adults), and mandatory for children between the ages of six and 14. Intermediate education is also free, but isn't compulsory. The Ministry of Education has ultimate control over virtually all of higher education, which is free at public universities, however all students need to pass an entrance examination before they are accepted.
Transport. As you would expect from a popular tourist destination, transport in Brazil is of a good standard. The government's commitment to opening up the country to tourism has resulted in the upgrading of several new airports, and there has been further investment into new roads and general infrastructure.
Many airlines fly to Brazil from the UK - including the national carriers Varig and Tam. Both of these firms also offer a range of domestic services, however be aware that even domestic flights are subject to departure tax in Brazil. Due to the sheer size of the country, however, you may be left with little choice.
Although, if you are determined to stay on the ground, there are a number of options available to you. Despite lacking serious investment, the train services in Brazil boast some truly scenic journeys, which can prove a popular choice if time is on your side. For shorter distances it is feasible to hire a car, however be aware that this may not be the safest option available to you. Tourists are generally advised to carry plenty of water and a detailed map - and not to stop at red lights if you can help
Admin / Processing:
Before you progress with the purchase or pay a deposit, it is important to see the contract and have it translated in English. The 'Admin / Processing' fee is to payable to your chosen for your translation services, contract raising and other legal document collecting which may be required. A lawyer can then be introduced and the 10 or 20% deposit paid accordingly.
Associated Purchase Costs
In addition to the listed price for the property investment, the following costs will apply to your purchase- from the buyer:
• Property Transfer Tax (ITBI) of approx 2% (payable at the City Hall).
• UK / Brazilian Lawyer (optional but recommended) - good lawyer around1% of property price.
• Admin / Processing (includes all processing costs) £400-500 through your designated lawyer
• Deed and registering the deed costs is about R$ 2,000
• In some cases there are can be additional tax on purchases, this will be advised by our local Broker.
• Transfer of money associated fees to sellers bank
• You will be required to have a Brazilian CPF number to purchase this property
Property details in Portuguese
Dados do imóvel
Estado
Reformado
Área útil
113 m²
Área bruta
188 m²
Área Terreno
1.500 m²
Ano de construção
2000
Descrição
Otima oportunidade para adquirir o seu imovel no Brasil e ja todo belamente mobiliado.
Fantástico apartamento de 4 quartos, com elevados e exclusivos padrões de requinte, conforto, modernidade, segurança e tranquilidade.
Localizado num dos mais agradáveis e modernos bairros do Recife/Brasil, terá como vizinho uma extensa e agradável área de espaço verdes e mar Azul de aguas mornas e areias brancas.
Endereco do imovel:
Rua Major Armando de Souza Melo 216, apto 102
Praia e bairro da Boa Viagem
Cep 51130040
Recife
Brasil
Apartamento com:
Area habitavel: 113m2, bem dividido, iluminado e ventilado
4 Quartos (2 Suites) + 1 WC Social, 1 Quarto Reversivel
Apartamento todo em ceramica Portobello
Varanda
Sala em L para 2 ambientes
Balcao em granito no WC e na cozinha
Cozinha e WC com ceramica ate o teto
Esquadria anodizada preta
2 vagas na garagem (22.00 m2)
Todo Nascente
Janelas dos quartos: altura - a partir do chao ao teto e vidro escuros para providenciar comforto contra a claridade do sol
Portas de varanda corredizas
4 Opcoes de Plantas
Edificio com:
Fachada toda em ceramica
Area de lazer na cobertura com piscina, deck, salao de festa bar, espaco p/ sauna, vista para o mar
Gerador proprio
Mezanino
Central de gas
TV por assinatura
Guarita de seguranca e empregados de limpeza, CCTV cameras, 24h vigilancia, manuntecao disponivel no condominio
2 elevators
Garagem com dois andares
Decoracao:
Papel de parede, luminarias, cortinas e decoracoes importados da Inglaterra. Moveis Brasileiros de requinte e madeiras de lei. Portas da cozinha e da sala de visita encomendadas e diferenciadas dos outros apartamentos.
Novos guarda-roupas Italianos embutidos de seis e quatro portas em todos os quartos e armarios na cozinha e area de servico. Todos em acabamentos de cor branca e imbuia.
Cozinha equipada com fogao, microwave, freezer, geladeira e maquina de lavar roupas
Banheiros em granite e ceramic de alto padrao Portobello e acabamento/boxes em vidro temperado e armacao anodizada preta.
Apartamento recentemente decorado e remodelado/reformado.
As dimensoes dos comodos encontram-se na ultima foto
Ano de construcao: 2000
A localizacao do edificio Golden Tower : Area nobre e perto da praia
Ha 5 minutos a pe da praia
O badalado bairro da praia da Boa Viagem oferece: Restaurantes, casas noturnas, bares, teatros, parques, shopping centres e cinemas.
Voos diarios da cidade de Lisboa para o Recife- Voo com 6 horas de duracao. Preco 500 Euros.
Area residential, rua bem iluminada, tranquila, segura e vizinhanca acolhedora e de poder aquisitivo/renda alta.
Transportes perto do imovel: estacao de trem, paradas de onibus e pontos de taxis
More information from this agent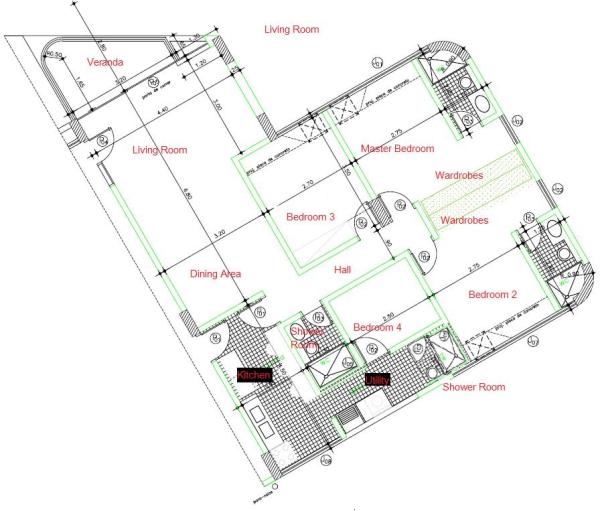 Video tour