10 bedroom farm for sale
Italy - San Casciano dei Bagni, Siena, Tuscany
like this property?
Call:
03339 395507
Enlarge this map
Key features:
Farm
Innovative
farmhouse
photovoltaic system
biological swimming pool
Full description:
Farm for sale in Tuscany "Bio-living"
Innovative farm located in a fantastic position, only a few kilometres from the ancient village of San Casciano dei Bagni (Si), in the municipality of Piancastagnaio. The entire property consists of a main two-level farmhouse of about 380 sqm, two outbuildings of 40 sqm and 200 sqm respectively, private adjacent plot of land of 1.7 ha.
There is an already approved project for building a swimming pool.

Location
Farm for sale in Tuscany "Bio-living"
The farm is placed in a beautiful unique context in the Municipality of Piancastagnaio (Si), a few minutes' drive from the famous spa-centre of San Casciano dei Bagni, in a fabulous open and panoramic position. The property is easily reachable from South and West by the highway A1 and state roads Aurelia and Cassia. The nearest airports are: Sant'Egidio in Perugia (about 85 km), Peretola in Firenze (about 170 km) and Leonardo da Vinci in Roma Fiumicino (about 165 km).

Description:
Farm for sale in Tuscany "Bio-living"
A few minutes from the famous historical and thermal centre of San Casciano dei Bagni (SI), there is the interesting and innovative farm, consisting of a main two-level farmhouse of about 380 sqm, two agricultural annexes, one of 40 sqm (ex-pigstry) and one of 200 sqm, and private adjacent plot of land of 1.7 ha.
- Main farmhouse - Building 1: with an area of 380 sqm and the approved project that foresees its division into a large apartment (residential use) as well as additional rooms used for agritourism activity comprising 21 sleeping posts (4 small apartments). The building has been fully restored and consolidated from the structural point of view. It is presented in a roughly state.
- Ex-pigsty - Building 2: has an area of about 40 sqm, it is also roughly finished, to be completed.
- Agricultural Annex - Building 3: ex-barn with an area of 200 sqm, provided with storage rooms for machinery, equipment as well as with a section devoted to the processing and tasting of farm products. It is presented in a roughly state.
There is a central geo-thermal heating and power transmission line for the photovoltaic system (the structure is in reinforced concrete).
There is an already approved project for building a biological swimming pool of 50 sqm (bio-lake).
The property includes a private adjacent plot of land 1.7 ha comprising orchards, olive grove and arable land.

State of repair:
As for the main house, it is a result of "green" building done by an experienced company, engaged in the production and distribution of bio-building materials. The house was built by means of a modular system in solid wood without use of mortar, concrete and adhesives.
This system consists of fine wooden bricks laid on a traditional foundation (not isolated to exploit the geothermal contributions) that triggers a process of compensation and regulation of temperature and humidity, creating a comfortable and healthy indoor climate.
The agricultural annex also has been realized with wooden panels, in bio-architecture.
All external facades (main farmhouse and annex) are plastered and painted in cream colour.

Utilities:
The water supply is already presented, being guaranteed by the municipal aqueduct while the electric power is to be connected to the nearest cabin, for this, there have been already buried corrugated tubes and predisposed wells, in accordance with law, up to the entrance gate of the property. As for the heating system, it will be done under floor through the air/water heating pump. It will make possible the installation of a cooling system, too.

Land registry details:
From the cadastral point of view, the property is regularly registered at Catasto Fabbricati for the Municipality of Piancastagnaio (Si) and at Catasto Terreni for the same municipality.

Ownership Details/Contractual Obligations:
The whole property is owned by an Argicultural Cooperative.

Potential Land Use:
Excellent investment opportunity to buy a splendid farm in Tuscany. Thanks to the beautiful location and a strong sensitivity to eco-sustainable and environmentally-friendly system, the property can be perfectly used as a rental activity presented by a modern agro-touristic structure. In a strategic, easily reachable position, it boasts a great development potential.
An investment opportunity not to miss!
More information from this agent

Nearest Airports*
Peretola (International), 73.7 miles
Leonardo da Vinci (International), 75.4 miles
Ciampino (International), 82 miles
Marina di Campo (International), 82.5 miles
Galileo (International), 92.8 miles
*Distances are straight line measurements. This feature is currently in beta.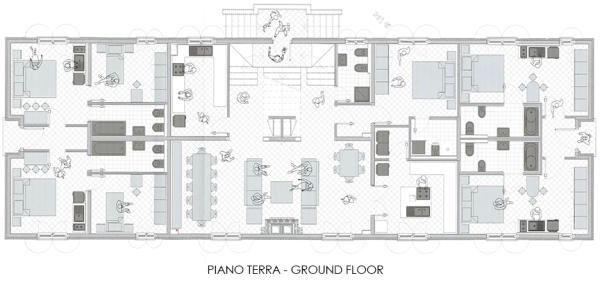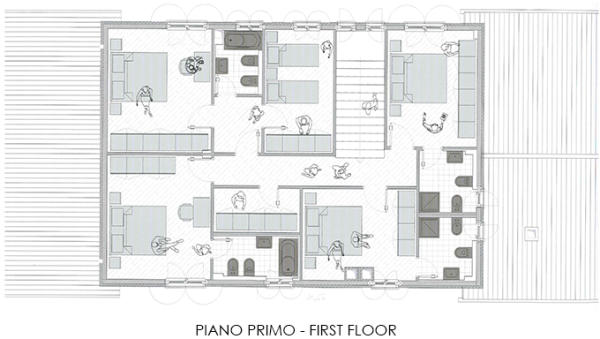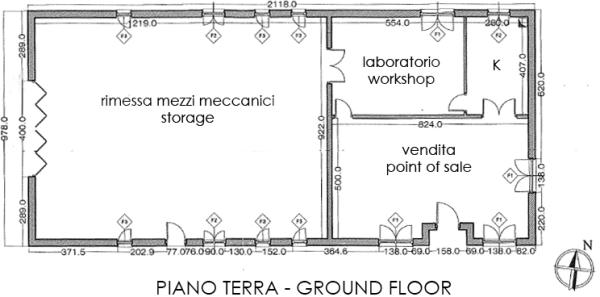 Video tour