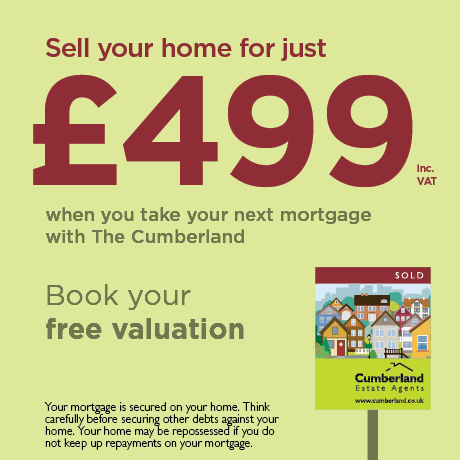 Title
Everything you need to sell for a fair fixed fee
paragraph

We are a very different kind of estate agent, but you'd expect us to say that wouldn't you?

As part of the Cumberland Building Society, we follow the same customer principles that you'd expect of a mutual business that's owned by its customers, not shareholders.

Fairness is at the centre of everything we do. Check out our website and you can see we publish all our fees and charges. Compare that with other agents you might be dealing with and you will see that many don't publish a single fee (why?).

We believe trust and great service starts with transparency.

Fair Fees for sellers

Just because you have a more expensive house you shouldn't pay your agent more to sell it. Unlike most high street agents we don't charge a fee based on how much property wealth you've acquired, we only charge you for the work we do.

And unlike most online agents we don't ask you to fund your own marketing by paying a fee upfront regardless of whether you sell or not. We take away the doubt and only charge our sales fee if we sell your home.

Working hard for a sale

We organise our sales service around the modern consumer, not the 9 to 5 high street. Our phone lines are open 9:00 to 8:00pm Monday to Friday and until 4:00pm at weekends.

Our valuers are also available to appraise your home into the early evening and weekends. Our advice is given freely.

Transparency

Our local valuer will share up-to-date information on our sales performance. They'll let you know our latest figures on average time to sell, how close you can expect to get to your guide price and relevant information about the performance of your local market.
Contact us
Check out our available properties
You can see the properties we're currently marketing for sale by clicking the button below:
View properties