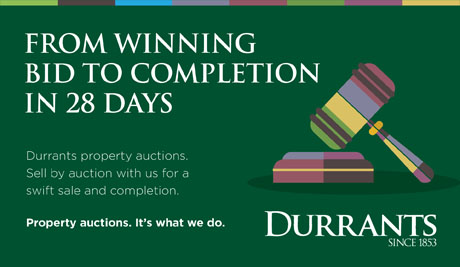 paragraph

Over 160 years of advising both buyers and sellers of property in the region has led to a firm able to offer an unrivalled service in the area.

Auctioneering has always been at the centre of our company and we offer auction services for every sector of our business. Broadly speaking if it can be sold by auction we will sell it! Property auctions have always been a major part of this

paragraph

Our experience and traditional values allow us to give you a hassle free experience from start to finish.

From the outset we will give you realistic advice on whether the property is best sold by auction or an alternative method.

As with all sectors of our business we aim to give you realistic and professional advice. We do not aim to waste your time or unnecessarily inflate your expectations with unrealistic guide prices. Our aim is to help you achieve a successful end result in the shortest possible time.

paragraph

The Same Company from Appraisal to Completion

We hold all auctions ourselves. This means that you will deal with the same member of staff from the initial free appraisal until the completion of the sale. We believe this approach benefits you by giving you expert knowledge of your local market combined with knowledge of all methods of sale

paragraph

Our vast experience shows that ultimately local property sells to local people. They are best placed to know the area and where to invest. For this reason all our auctions are locally based, be it at our dedicated Auction Rooms in Beccles or at a venue nearer the bulk of the properties entered in that auction.

This approach doesn't limit our audience though. We also offer a telephone and proxy bidding service and we have sold property to national and international bidders.

paragraph

This is only a brief summary of the service we offer. Further information is available via the more specific tabs at the side of this page. Or why not just give us a call?

Either contact your local office situated in either Diss, Harleston, Halesworth, Southwold and Beccles. Or contact our Property Auction Department based in Beccles. We are always happy to give free advice and no-obligation market appraisals.
Contact us
Check out our available properties
You can see the properties we're currently marketing for sale by clicking the button below:
View properties