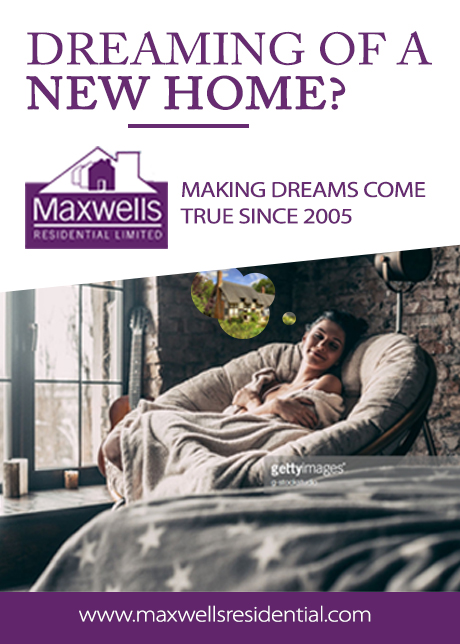 paragraph

When it comes to moving home you deserve an estate agent that is going to work hard on your behalf. Maxwells Residential Ltd in Baildon is committed to making the moving process as stress free as possible.

paragraph

Contact us today to begin your home moving adventure.

Whether it's buying, selling, letting or the supporting services that you need, we can provide expert advice that will give you the right type of help just when you need it most.

paragraph

A Landlord Client rang my office this week.......

A landlord client rang my office this week, desperate for some help and advice. It appears his letting agent in Stockton on Tees has disappeared owing him a least a month's rent.

My Client is a professional in his forties who, along with a lot of other people of similar age, invested heavily in buy to let properties in the early 2000's through Specialist Investment Companies. Some of his properties are local to him but others he has not visited and has left the ongoing day to day management of them with local letting agents. This is how I first met him. He bought a one bedroom apartment in a block my company was selling and the task of finding him tenants and managing the property stayed within my business.

Fast forward 8 years and I am pleased to say we are successfully managing this clients local apartment and have a long term tenant in occupation who, although he has his up and downs, is genuine, trustworthy and helpful.

My telephone conversation earlier this week lasted 45 minutes. A brief resume of the story is my client noticed he had not received rent on 22 December as usual for this day each month. He decided to wait until the period between Christmas and New Year before he chased it only to find the agents telephones had been disconnected and their website taken down. He received a telephone call from two former employees of the company telling him the owner had gone abroad and a family member was taking over but they no longer worked there due to serious concerns about the running of the business. They were able to give my client his tenants contact number and he telephoned her immediately. She told him she was leaving on 21 January and had given notice to the agency. She wanted to know about her security deposit and said she was sent a letter from the agency when she first moved in saying it was lodged with a deposit scheme.

So, how could I help? Well I couldn't! However, I could call upon my 10 years of experience and offer some 'pearls of wisdom' I have picked up along the way.

Firstly I reassured my client he was indeed very lucky. "Why do you say that" he asked in a surprised manner. "I certainly feel anything but at the moment."

"Well." I said "Firstly you have only lost one month's rent, to date. In these situations a lot of people do not regularly check their bank accounts and can be three months down before they realise it. Secondly you have contact with your tenant. In fully managed properties landlords quite often have no idea who their tenant is and certainly do not have access to a telephone number. You live several hundred miles away so calling round 'on the off chance' is not a viable option. Finally your tenant is leaving shortly. This gives you the perfect opportunity to start afresh."

"You must now focus on finding yourself a reputable letting agent in the area. Look for one who is a member of ARLA (Association of Residential Letting Agents). This will mean the Directors are qualified and regulated. They will be adhering to a strict code of conduct and will have Client Money Protection for their Client Money account which will be annually audited and verified. They will also belong to a redress scheme (The Property Ombudsman) giving peace of mind to clients and tenants if business is deemed to be conducted unfairly. Ideally they should also be members of Competition and Markets Authority and the Financial Conduct Authority (formally the OFT)"

"Oh I see. You have been so informative and helpful. The ex employees have offered to find me a new tenant. This sounds very attractive as it will be quick and easy and give me rental income from this apartment again very soon."

"But." I say "are they qualified and regulated? Please do not 'jump out of the frying pan into the fire!' Take your time and choose wisely. It really will be worth it in the end. Hopefully this has highlighted it is not always about the cheapest fee or the quickest tenant in occupation. It's about finding the right partnership. Landlord and agent, tenant to property"

tbc.................................................
Contact us
Check out our available properties
You can see the properties we're currently marketing for rent by clicking the button below:
View properties