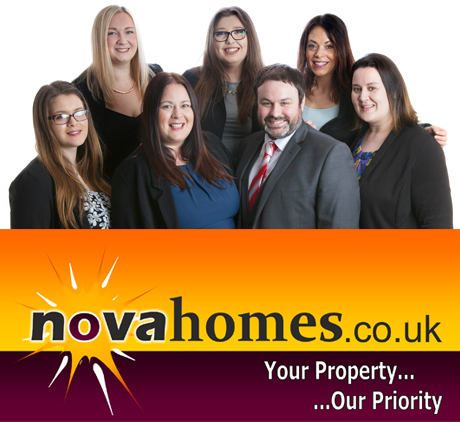 paragraph

As a client you need to feel like the people looking after your property, or manging your tenancy, have a wealth of knowledge to give you the best possible support.

I bought my first house at the age of 18, using my student loan and renting out rooms to help pay my mortgage. I felt immense pride in getting my foot on the property ladder and it helped me fall in love with properties.

Finishing University I knew that I had to pursue my passion. So I worked for a number of Corporate Sales and Lettings Agencies. I also trained and worked as a surveyor. I also invest in property and am a landlord myself

I discovered that commercial agencies weren't always so keen to help their customers to blossom. I dreamt of running my own business and releasing myself from the shackles of working in a business that was purely commercially focused.

I built up a bank of knowledge on how a business should be run..........and numerous tips on how a business shouldn't be run.

I began to create a business vision - to help tenants secure the right property for them, and for helping landlords find smart ways to gain the best for their investment.

paragraph

Setting up Novahomes Lettings

In 2011 my dream came true when I started Novahomes Lettings. From humble beginnings, my agency has blossomed into a team of people who put our landlords and tenants first.

For a number of people they want to start the journey of becoming a Landlord or Tenant but it is a big step to take. Everyone needs to start somewhere and we are here to help you through every step.

We love nothing more than to share our immense wealth of knowledge with our customers. It is also important to realise that the world of Lettings is an ever changing business. Therefore we ensure that we embrace staff training courses to keep up with all new legislation. I also spend time on business networking both across the UK to ensure we give our Landlords the best possible service.

Customer feedback is also essential to ensure that we continually improve the service we offer.

paragraph

Open and Honest for Landlords

In a competitive world it can feel hard to work out who to trust and we fully understand this can be scary. Fear has the potential to hold us back - How do I become a landlord? How much will it cost? How long will it take to see a return on my investment?

We never try to push you into a decision. We are there to support and guide you every step of the way to ensure you make the right decision for you.

paragraph

Novahomes Lettings History, Vision and Core Values

Novahomes Letting's vision is to strive to bring the standards of lettings beyond what is expected.
Whether you're a first time landlord or you have a portfolio of properties, we have the knowledge and expertise to help let your home.
A Letting agent you can trust and agent that will help you grow your portfolio.
Strategic planning to ensure you are maximising the potential for investment and reduce your stress levels.
To deliver a first class service to all of our clients.
Keep in regular communication with our tenants to ensure the properties we manage are kept to a great standard.
To deal with enquiries, maintenance and the whole process in a professional yet friendly manner.
Regular updates and advice keeping you up to date with new legislation and in the loop with local property advances.
Novahomes Lettings strive to deliver a really personable service at a price everyone can afford.

We offer 4 services which have been thoughtfully crafted to support your needs. For the Fully Managed Scheme you will be a fully supported landlord and we will manage all maintenance issues for you. If you prefer to take control, you can sign up for our let only tenant find service.

Whichever service you choose we will even review your property portfolio regularly, to ensure your rent is pitched at the right price and in line with current market figures.

We would love to have the opportunity to talk to you/meet with you to show you how we make a difference to you so why not pick up the phone or email us. Your best Landlord/Tenant journey starts and ends with Novahomes - come and join us.
Contact us
Check out our available properties
You can see the properties we're currently marketing for rent by clicking the button below:
View properties