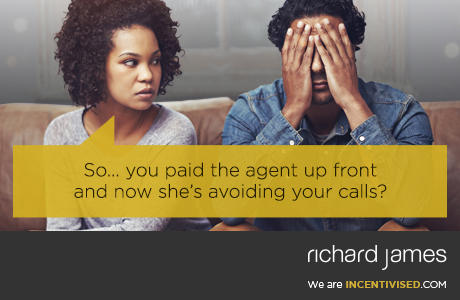 paragraph

From our network of offices across the Swindon area in Old Town, North Swindon, Wroughton, Shaw, Highworth, Stratton, Royal Wootton Bassett and Faringdon, our team is passionate about doing the best job possible for you - matching the right people with the right homes and providing a first class property management and home lettings service.

With a dedicated, experienced and inspirational management team focused on getting things done, exceptionally well, the business is in good hands. We're forward-thinking and forward looking, sharing what we know to ensure that what we promise, we deliver on. When you first come into a Richard James office, to buy, sell or rent, you'll be greeted by people who actually care about what you want and care about how to make the process as quick, hassle-free and as financially satisfying as it can be. We don't just talk about doing those things, they are embedded in everything we do and the way we do it - expertly and efficiently. A can-do attitude and team belief that anything is possible are part of our DNA. You may, after careful consideration, not choose us to be your agent the first time you visit us. There can be lots of reasons, completely outside our control that might impact upon your decision and you know what? We're okay with that. Because we know you'll remember us, you'll remember how good we made you feel, you'll feel you can trust us and you'll come back next time. Building those kinds of relationships builds our business.




Having been in Old Town since 2007, our recently refurbished prominent Victoria Road office is the first choice for local potential buyers, sellers, landlords and tenants in the Old Town area.Our modern glass fronted flag-ship head office is ideally located in the heart of Old Town to lend itself to a variety of locations within close proximity.As well as Old Town itself and key locations such as Broome Manor, Lawn and Lakeside we also focus on its surrounding villages of Wanborough, Liddington and Bishopstone along with Wichelstowe, Rodbourne, Town Centre, East and North Swindon.
Contact us
Check out our available properties
You can see the properties we're currently marketing for sale by clicking the button below:
View properties