Off-the-beaten-track Romania has a famous admirer in Prince Charles, who through a foundation owns properties in Transylvania . Could you too fall under the spell of this enchanting country?
The mysterious legend of Count Dracula and his Transylvanian castle used to draw curious foreigners to Romania. These days the country's growing eco-tourism, authentic rustic lifestyle and affordable property prices are an even better reason to visit.
More than a century after Transylvania was immortalised by Bram Stoker's famous vampire tale, the region boasts HRH Prince Charles as one of its biggest fans. HRH fell in love with Transylvania's rich heritage, unspoilt villages and wild landscape, in particular around the Carpathian Mountains, when he first visited in the late 1990s.
Fast forward a decade or two and today HRH is involved in the restoration of authentic Saxon villages in Transylvania. Through his Charitable Foundation he has taken ownership of properties there, including a character cottage in the village of Viscri and a retreat in a village called Zálanpatak in the beautiful Zálan Valley, a property that includes carefully restored and furnished rooms available to rent. Today Romania is recognised as a country that values small-scale eco-tourism, so much so it is helping to pioneer a recognition system based on European standards.
Elsewhere, Romania has some equally engaging and authentic urban locations. According to English-speaking estate agency Activ Imob, fashionable city spots are not limited to the capital Bucharest. Cities like Cluj-Napoca, Sibiu, Brasov, Iasi, Timisoara, Resita, Galati, Constanta and Baia Mare all have an individual feel and rich history, and can make interesting and affordable places to own a second home.
If historic city centres boasting medieval Germanic and Gothic architecture float your boat, look no further than Cluj-Napoca, Sibiu and Brasov, all in Transylvania. By contrast, two waterfront options are Galatia and Constanta – the former, with its long sweeping boulevards, has been an important port on the River Danube for centuries, while the latter is an ancient Black Sea port and Romania's largest sea port.
Baia Mare is another highlight, located in Romania's northern region of Maramures, known for its scenery and natural park. Baia Mare, surrounded by unspoilt countryside, evolved over two millennia as a mining centre and today the medieval architecture in the city centre remains beautifully.
Earlier this year, Romania was ranked the fastest growing economy in the European Union. This growth is most evident in Bucharest, a centre for new commercial and residential developments.
Property, often sold in euros, remains comparatively affordable here and across the wider country – perhaps now could be a time for anyone looking for a potential investment or less conventional second home to consider buying there.
Written by Overseas Guides Company.
For more information on buying abroad get your FREE Country Buying Guide!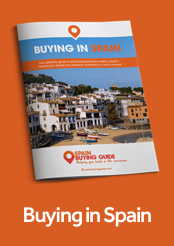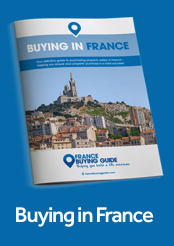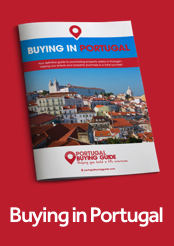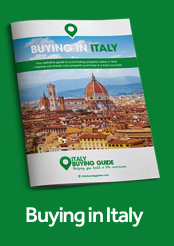 See all available country guides
If you are considering an overseas property purchase, whether for lifestyle or investment, opening a no-obligation account with FCA-authorised Smart Currency Exchange will enable you to benefit from their competitive exchange rates and specialist currency knowledge, ultimately saving you money and time. For more information, download Smart Currency Exchange's free report or visit the Currency Zone.