Colourful houses, friendly folk and beautiful scenery – Cork is Ireland's largest county and is a popular destination for both holidaymakers and those looking to move permanently. Here we explore five villages in the area, delving into the lifestyle and the prices of property.
Famous for its brightly coloured houses, waterfront location and delicious seafood, the fishing village of Kinsale is a real gem. Being the southern starting point of the Wild Atlantic Way – one of the longest coastal routes in the world! – Kinsale draws people from all over, making it a great place to rent out your property too.
If you're an avid golfer, you'll be happy to hear that Kinsale has a seriously stunning course. The Old Head Golf Links is set on a cliff top on a peninsula with spectacular views out towards the Atlantic Ocean.
You can find properties from under €300,000 but prices tend to shoot up the closer you get to the water.
Baltimore is another vibrant town by the sea and is often referred to as the gateway to the magical islands of Cape Clear and Sherkin.
The surrounding area is peaceful, with several unspoilt Blue Flag beaches, and is great for pastimes like fishing, kayaking and birdwatching.
On land, you'll find plenty of pubs, bars and restaurants, many of which have wonderful views of the water. And you definitely won't get bored: the town's cultural calendar is full of festivals and events such as the annual sailing and rowing regattas.
Prices vary but you can find apartments from about €160,000 and small houses from about €200,000.
The biggest town in County Cork and home to around 18,000 people, Ballincollig would suit those looking for more of a 'big town' feel rather than a quaint Irish village. The town is just 9km from Cork City, making it perfect for commuters.
There is a brilliant selection of amenities in Ballincollig including shopping centres, a large cinema and multiple nightclubs. Nonetheless, if you fancied escaping the urban lifestyle you would still be within easy reach of the rugged delights of coastal Cork.
Property prices are quite reasonable. You can find three-bedroom semidetached houses from about €280,000.
Steeped in maritime history, there are a number of interesting facts about Cobh, a coastal town in East Cork. For one, it was developed as a Victorian spa retreat in the mid nineteenth century and it was also the last stop of the Titanic before it set sail for New York.
In today's age it is a pretty, bustling seaside spot and a vital port for Trans-Atlantic travel. Make sure to check out the candy-coloured houses on the hill that Cobh is famous for.
Cobh is another option for commuters as it is just 30 minutes' drive from Cork City. A four-bedroom detached bungalow in Cobh would cost around €450,000.
Youghal is a history-lovers dream. Set in Ireland's Ancient East and dating back to medieval times, this attractive seaside resort is home to some truly incredible buildings and monuments, including 1,000-year-old remains.
You will also be close to some of East Cork's best beaches, such as Front Strand, Claycastle and Redbarn.
Property in Youghal is affordable with three-bedroom townhouses costing under €200,000 and five-bedroom country houses for around €550,000.
Written by Overseas Guides Company.
For more information on buying abroad get your FREE Country Buying Guide!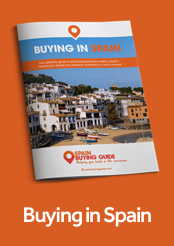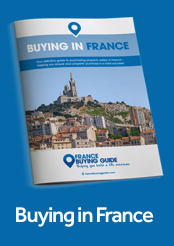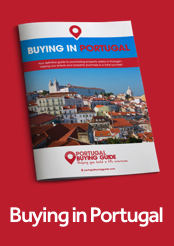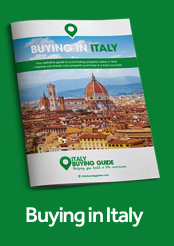 See all available country guides
If you are considering an overseas property purchase, whether for lifestyle or investment, opening a no-obligation account with FCA-authorised Smart Currency Exchange will enable you to benefit from their competitive exchange rates and specialist currency knowledge, ultimately saving you money and time. For more information, download Smart Currency Exchange's free report or visit the Currency Zone.