Not only is the weather glorious, but buying a property in an affluent area like the South of France presents a stable, long-term investment. Whether you choose the glamorous coast of the Côte d'Azur or the cosy alpine resort of Tignes, here are five reasons to invest in the South of France.
Year-round holiday destination
The South of France enjoys lovely temperatures nearly all-year round and 260 days of sunshine a year. The summers are long and hot, while the autumn and spring are sunny and mild. So, whether you're planning on spending half of the year in your property or just a week here and there, you can rest assured that you will be almost guaranteed sunshine.
What's more, the South of France is also a brilliant winter destination. Home to some of the best-known ski resorts in the world, such as Tignes, Chamonix and Val-d'Isère, a home in the French mountains would ensure fun-filled ski holidays.
With the option to soak up the sun on the beach in Nice or sip hot chocolate with an alpine view in Chamonix, the South of France offers something for everyone.
Steady rental income 
The diversity of the area, along with the delightful weather, presents a great opportunity to make a nice income through rentals.
Both holiday rentals and longer-term rentals are possible, and, if you choose your property and location wisely, you could potentially make between 6-9% in rental yields.
If you really want to maximise your occupancy and rental income, head to where the holidaymakers go. Some good places to consider are Auvergne-Rhône-Alpes, Occitanie, Nouvelle-Aquitaine or Provence-Alpes-Côtes d'Azur.
More generally, buying in cities or coastal towns will also increase your chances of occupancy.
You also have the option of buying a ski property in the mountains. They may be more expensive to purchase initially, but ski chalets are some of the most lettable forms of real estate.
Increase your chances of annual occupancy further by purchasing on a dual-season resort (one that is open and thriving in both the winter and summer). Many resorts these days offer a range of activities for active outdoorsy types, including trekking, cycling and mountain-biking, rafting, canyoning, para-gliding and even golf and tennis. Some excellent dual-season resorts include Megève and Chamonix.
Fantastic long-term investment
The French property market is remarkably stable and would make a fairly safe investment. Over the last 15 years, property prices have risen by 38%, according to figures by Notaires de France, and, thanks to most mortgages in France being fixed rate, the property market has not seen any big slumps.
Even during the pandemic, the market remained resilient, with prices growing by 5.8% across France in 2020, according to Notaires de France.
In the South of France, the city of Montpellier – and the most popular area of France to live – saw an 13.7% increase in house prices in the first quarter of 2021, while Marseille – another popular spot for overseas buyers – saw a 5.5% rise.
Peace and tranquility
For many, the health and wellbeing benefits in the South of France are enough to convince them to buy there.
In the smaller rural towns especially, life is slow-paced and relaxed, bringing a welcome break from the stresses and strains of modern life.
Whilst the glorious weather obviously lends itself to outdoor living, rural life in the South of France offers very affordable opportunities to own properties with large gardens and grounds attached. Your days could be spent tending the garden, hiking through the beautiful countryside and browsing the local markets.
Rural life in the south is really all about conviviality, community and support. Overall, the quality of life is very high.
Friendly neighbours
While the French sometimes get a bad rep for being a little aloof, it has been said that people in the South of France are some of the friendliest folks in the country – perhaps it's the sunshine!
There is a lovely sense of community, particularly in the smaller towns, and you will be made to feel looked after whether you originate from there or not.
As with anywhere in France, it will help if you speak the language, however those in the south might be a little more tolerant of beginners.
Written by Overseas Guides Company.
For more information on buying abroad get your FREE Country Buying Guide!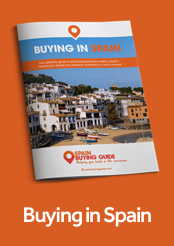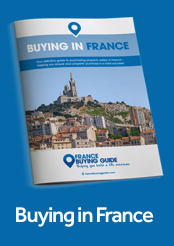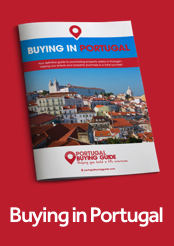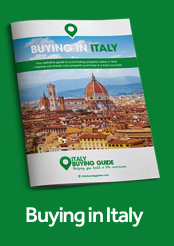 See all available country guides
If you are considering an overseas property purchase, whether for lifestyle or investment, opening a no-obligation account with FCA-authorised Smart Currency Exchange will enable you to benefit from their competitive exchange rates and specialist currency knowledge, ultimately saving you money and time. For more information, download Smart Currency Exchange's free report or visit the Currency Zone.