If you're seeking a new life abroad or a holiday home destination, Greece delivers on every front, including value for money, health and lifestyle. We could go on and on about why Greece is hard to beat when it comes to overseas destinations, but here are just five attractive reasons to buy a property in Greece.
It is the second most affordable EU country for property
According to a new global survey by price comparison site Compare the Market, Greek property is the second most affordable in the European Union, just missing out on the top spot to Latvia, and eighth most affordable in the world.
The survey looked at 38 countries, analysing property prices, average household disposable income and property price per m2 to income. Greece beat other popular holiday home destinations like Spain, Portugal and Italy, with average property prices of just €1,560.
There is an attractive tax incentive for remote workers
While standard EU work visas are notoriously difficult for non-EU citizens to obtain, the Greek government recently announced an alternative option for those looking to work in the sunshine: the digital nomad visa.
The Greek digital nomad visa gives non-EU citizens, such as the British, the right to reside in Greece and work for a non-Greek company. In other words, you could work for a UK-based (or other foreign) employer remotely from Greece.
Sound good? Well, it gets even better! You will only be taxed on 50% of your foreign income for the first seven years of residency in Greece.
To obtain the digital nomad visa, you must:
Have sufficient funds to support yourself and any dependents – €3,500 per month for a single person and an additional 20% for a spouse or cohabitant
Not have been a tax resident in Greece in the seven years prior to your application
Retirees can enjoy a 7% flat tax rate 
If you've ever fancied retiring abroad, Greece could be a great choice. To help rebuild its economy post-Covid, the Greek government has launched a new tax scheme to encourage foreign pensioners to retire to the country.
While personal income tax in Greece can be as high as 44%, this special incentive would see foreign retirees benefitting from a flat tax rate of 7% on all foreign income, whether that be pensions, rent or dividends.
To benefit from this attractive tax rate, you must:
Earn a pension income from a foreign source
Become a tax resident of Greece i.e., stay for more than 183 days a year
Have not been a tax resident in Greece for five of the six years prior to your application
Be moving from a country that has a valid tax administrative cooperation agreement or double taxation avoidance treaty with Greece, such as the UK
The golden visa scheme requires just €250,000 investment
Greece's golden visa scheme is one of the best in the world. A property investment of just €250,000 (or more) grants the holder five years of residency.
When compared to similar schemes in other European countries, Greece's golden visa is extremely attractive. In Portugal, for the same residency benefits, you must invest a minimum of €500,000 and the areas where you can invest are limited.
Other benefits of Greece's golden visa:
No minimum stay requirements; you can come and go in Greece as you please
Visa-free access to the rest of the Schengen Zone
Right to apply for citizenship after seven years of residency
Automatic residency for spouse, any children up to the age of 21 and any dependent parents or parents in law
Enviable weather, ancient history and friendly locals
Visas, property prices and legalities aside, Greece offers a fantastic quality of life. With over 6,000 sun-drenched islands, ancient architecture and a remarkably friendly culture, it's no wonder so many people choose the country for a holiday destination. Now just imagine having your own piece of the country to enjoy whenever you please.
The country enjoys an average of 2,700 hours of sunshine a year – almost double that of the UK – and Athens is known as Europe's hottest city, with average high temperatures of 30°C. In the summer, the average sea temperature in Greece reaches a delightful 25°C, compared to a chilly 14°C in the UK!
Has Greece won your heart?
Written by Overseas Guides Company.
For more information on buying abroad get your FREE Country Buying Guide!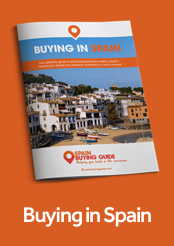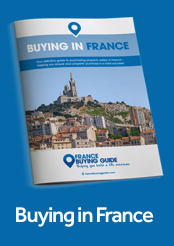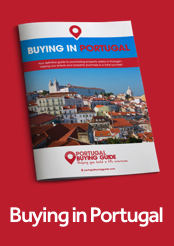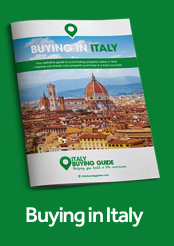 See all available country guides
If you are considering an overseas property purchase, whether for lifestyle or investment, opening a no-obligation account with FCA-authorised Smart Currency Exchange will enable you to benefit from their competitive exchange rates and specialist currency knowledge, ultimately saving you money and time. For more information, download Smart Currency Exchange's free report or visit the Currency Zone.